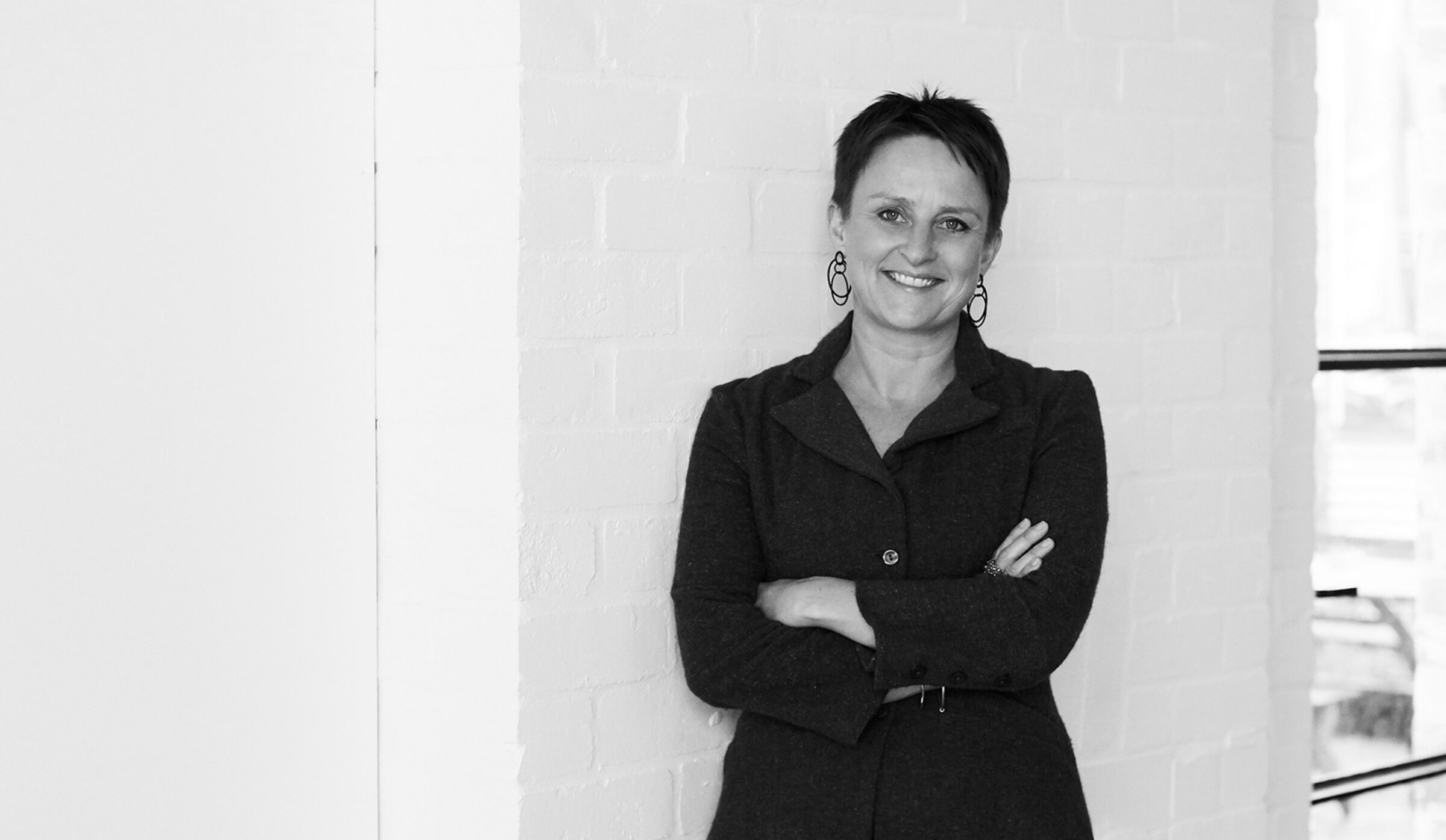 Five minutes with Jane Willson, Managing Editor of The Place Economy
Insights
|

27 07 2021
We've got an exciting new member of the Hoyne team, Jane Willson, who has joined us as Managing Editor of The Place Economy. Until recently Jane was Publishing Editor at Hardie Grant Books, working with big name cookery authors like chef Josh Niland, whose book The Whole Fish Cookbook was named James Beard Book of the Year in 2019. With volume number three of The Place Economy due out next year she's already got plenty on her plate but we caught up with her for five minutes to chat about her passion for authentic storytelling, placemaking and why Beijing is one of her favourite cities.
Jane, can you tell us a bit about your professional background and what you were doing before you joined the Hoyne team? 
I've worked with words and pictures telling stories for three decades. The majority as a print journalist. But for the past seven years I was at Hardie Grant Books. My role there was Publishing Director. Hardie Grant is a now global trade publishing business started and still based in Melbourne. My job was to identify talent and/or concept, commission the books, and work with author and editor/project manager to bring them to life. As well as championing them through the sales process. My ambit was wide across the lifestyle space and included design, but certainly a focus was cookbooks. A highlight was working with Sydney chef Josh Niland on The Whole Fish Cookbook – named James Beard Book of the Year in 2019. The Beards are sometimes referred to as the Oscars of trade publishing, and this was both a huge accolade and a first for an Australian book.
What do you believe is the key to good story telling? 
Understanding the audience. Authenticity (that's a buzz word, I know, but I guess for a reason). Avoiding cliché. Getting to the heart of something and telling people something they don't know.  Making them care. Sharing the wonder. I like this question, I could go on …
Can you give us a little preview into what we'll see in The Place Economy Volume 3 when it launches next year? 
The Place Economy Volume 3 is really about showing readers the tangible connections between placemaking, social dividends – in the form of better performing economies and happier, healthy communities – and financial profits. It's a celebration, if you like. And a rabbit hole too: there are so many wonderful examples of where planners, developers and designers have challenged the status quo to bring about quite remarkable results. By showcasing completed and successful projects and strategies from Australia and abroad, the ambition is that developers will be motivated to access the tools, techniques, ideas, exemplars and experts already in the marketplace before they embark on their next project. And, of course, to reap the benefits accordingly.
Do you have a favourite book on urban places (besides The Place Economy series) that you recommend? 
Anything by Richard Florida. Andy (Hoyne) also put me on to Florida's podcast, The Mayors, with Padden Murphy. I enjoy the banter between them and their guests looking at why they chose to become mayors, how they got there, and what their priorities are.
What is your favourite city in the world and why? 
Oh, it's tricky to name just one. Not much happened in 2020 (!), but I was in Beijing with my family for the first time in 2019 and the city really won my heart. The food, of course. But also there was an energy there that set it apart from the likes of Shanghai or other more westernised cities. I still have a video on my phone taken in The Temple of Heaven Park on a sunny, cold weekend afternoon. The park was a magnet for groups singing together. My video shows maybe 15-20 older people, mostly men, gathered around an accordion singing anthems that were clearly quite personally felt by all of them. Whatever your politics re China, it was moving and powerful to be in this shared space and capital C community. I am a sucker for this. Who isn't, I guess.
Also, and I know, I know, forgive the cliché, but I don't even care: New York. My most recent visit was with my daughters, and it was joyful discovering it through their eyes. I loved that their first visit resonated with them just as it had with me on my first time as a 21 year old who frankly actually couldn't believe that a city like that even existed.
What book(s) are you reading now? 
I just finished Clem Bastow's Late Bloomer: How An Autism Diagnosis Changed My Life. Brilliant and brave and essential reading on a subject that is not as widely discussed as it should be, especially as it relates to girls and young women. I am now on to The Yellow House, a New York Times bestselling memoir by Sarah M. Broom – which, yes, as it happens, is a little bit more on topic. It tells the story of 100 years of Broom's family and their relationship to home in a neglected area of New Orleans. It's a tale of family and love and place. It's beautifully written, and sad.
What do you hope that The Place Economy Volume 3 will achieve?
My hope is that by showing tangible benefits, it prompts developers and decision makers to not only think and talk differently, but act differently too.
You Might Be Interested In: