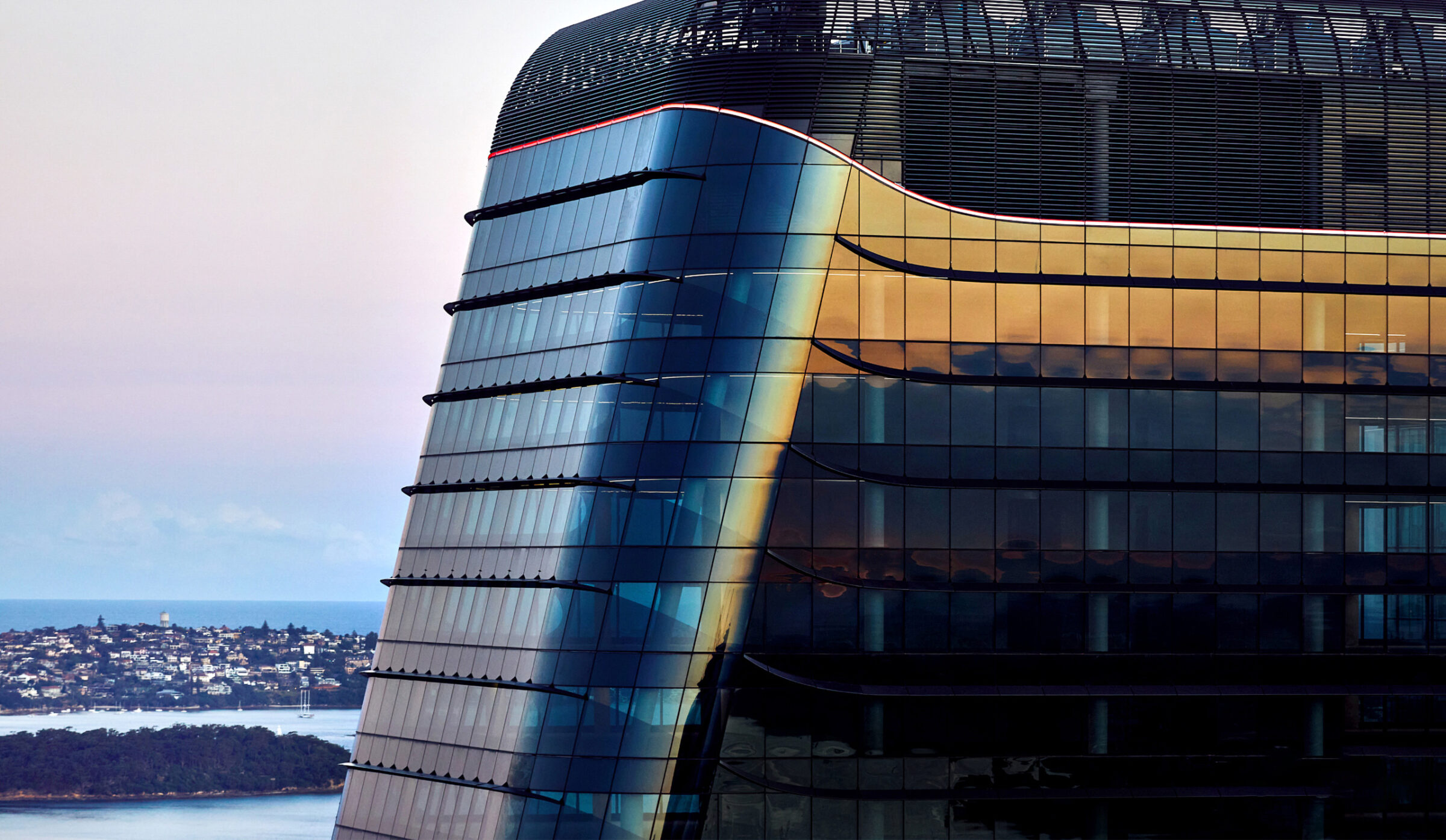 Inspiring momentum in North Sydney
Winten Property Group
|

1 Denison
Working in close collaboration with 1 Denison's building and development management, Hoyne expanded an existing logo and colour palette to create a full visual brand ID across a range of collateral and communications.
Services
Place Branding
Property Marketing
Challenge
1 Denison is a 39-storey commercial building in North Sydney. Its striking architecture commands the skyline from its central CBD location, but it's the premium amenities within which truly set it apart. This includes great restaurants and coffee shops, plus a first-for-commercial wellness hub complemented by a hotel-like suite of concierge services
Having developed the original retail leasing materials, Hoyne was the natural choice for Winten Property Group when they wanted to refresh the 1 Denison masterbrand and create a premium onboarding experience for a high-profile tenants cohort, including Nine, Microsoft and SAP.
Approach
In further developing the place brand, our first step was to review and build out the existing positioning. Our focus was to equip the building management team with a consistent communication framework focused on 1 Denison's premium customer experience. Once we had established the key themes of momentum and progress, we revisited the design artefacts.
Graphically, we represented both the building architecture and pivotal role of the development as a turning point for North Sydney with sophisticated linework and rich layering. To further reflect the momentum 1 Denison inspires, we developed a gradient approach that added depth to the existing colour palette and typography. The colour palette was also built out to ensure flexibility and longevity, while the brand tonality was evolved to balance energy, intelligence and sophistication.
The brand was then applied to hoardings, leasing collateral, signage, promotional materials and a new website. It was also embedded throughout long-form technical documents, such as the Tenant Information Manual. A premium lobby brand expression, exclusive to Channel 9, was also created.
Results
The client and building management team are pleased with the result. As much as the brand and design work, the team appreciated Hoyne's consultative "one team" approach, which saw us collaborating across several organisations and disciplines to deliver a premium but pragmatic body of work.