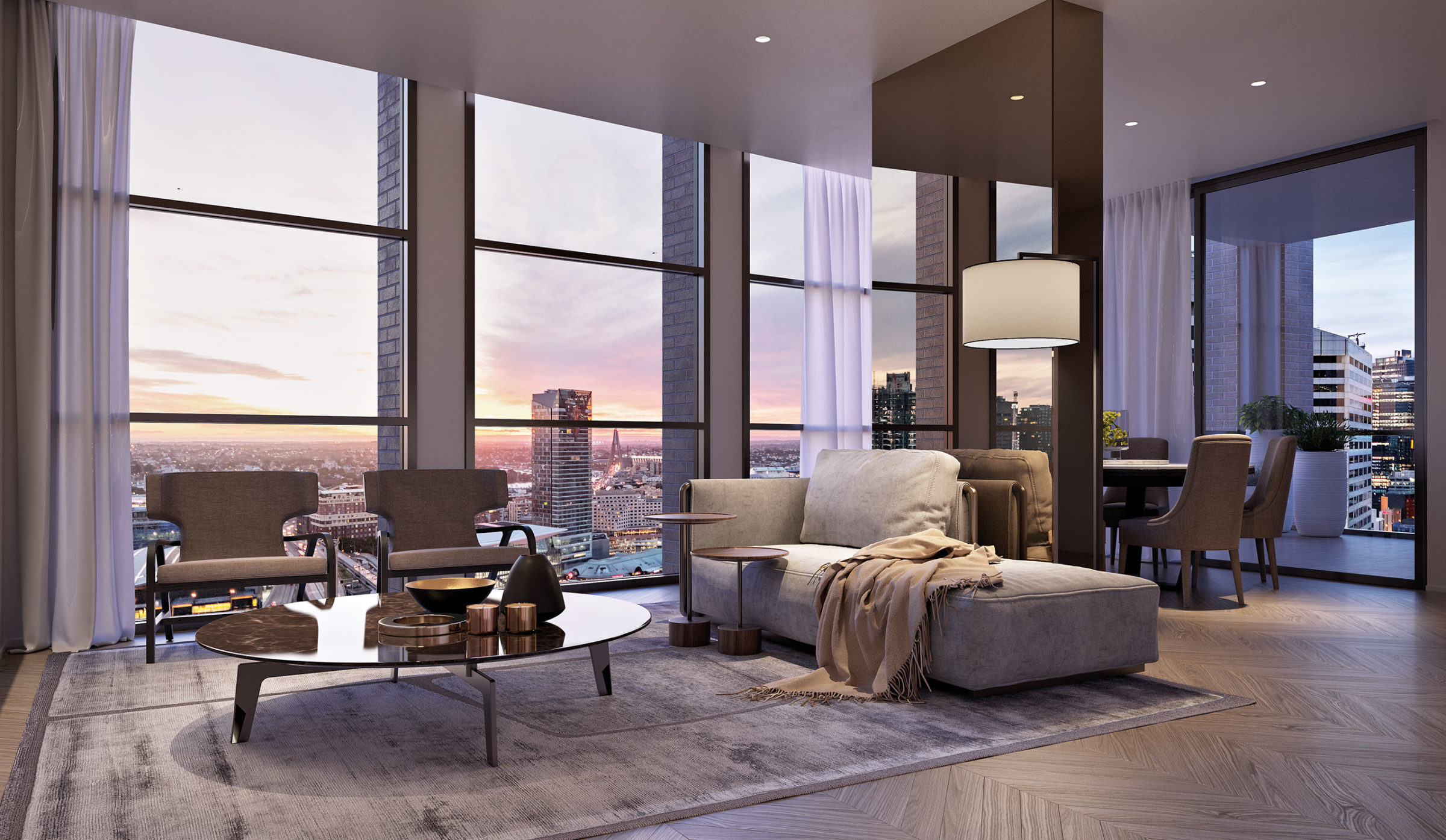 Ausbao
|

60 Bathurst
60 Bathurst by Ausbao is a 24-storey building, designed by by Smart Design Studio and located in Sydney's CBD.
Services
Place Branding
Property Marketing
CHALLENGE
The development is divided into a residential tower of 95 apartments and hotel podium including a 5-Star Crowne Plaza hotel with ground floor restaurant, retail and shared facilities. When selling into a well-known location in Australia it is important to keep away from clichés and cultural banalities, so the challenge was how to take a unique perspective and create a classic, timeless brand and campaign.
APPROACH
We identified that in a market of increased residential high rise living, only 60 Bathurst offers hotel style amenity in the centre of the CBD. The brand positions 60 Bathurst as exclusive, privileged living at the centre of an evolving global city. Our in-house CGI team brought the evolving global city narrative to life with visionary views of what the future Sydney CBD will look like.
RESULTS
The project was a huge success and 75 per cent of the project sold on launch weekend.