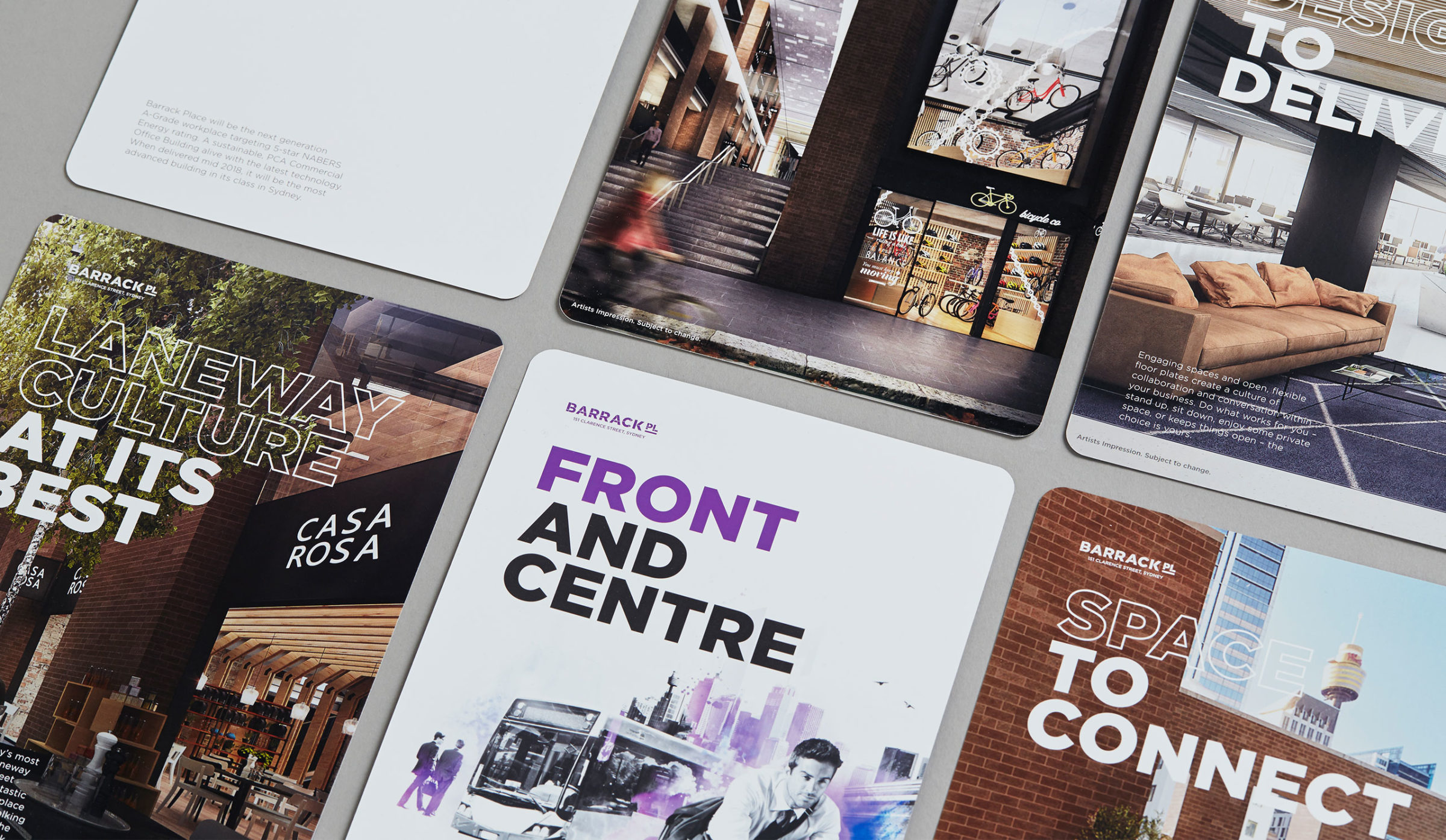 A LIVING LINK IN SYDNEY'S CBD
Investa Property Group
|

Barrack Place
Barrack Place required a campaign that would steer away from the traditional corporate approach.
Services
Place Branding
Property Marketing
CHALLENGE
Barrack Place is a next-generation A-grade commercial tower and boutique retail and food & beverage space in Sydney's CBD. It required a leasing campaign that reflected the changing CBD landscape, inspired prospective tenants, and assisted in securing pre-commitment for the building.
APPROACH
Hoyne focused on the idea of bursting activity from what will become the 'new' geographical CBD centre; a dynamic commercial property that was a vital link that connected the finance, legal and entertainment precincts. This included language and a tone of voice that was clever but direct without having to rely on just stating 'For Lease'. The composition of imagery and talent photography highlighted the connection between the building and the users in an engaging way, showcasing the energy, activity and life that will emanate from this location in the near future.