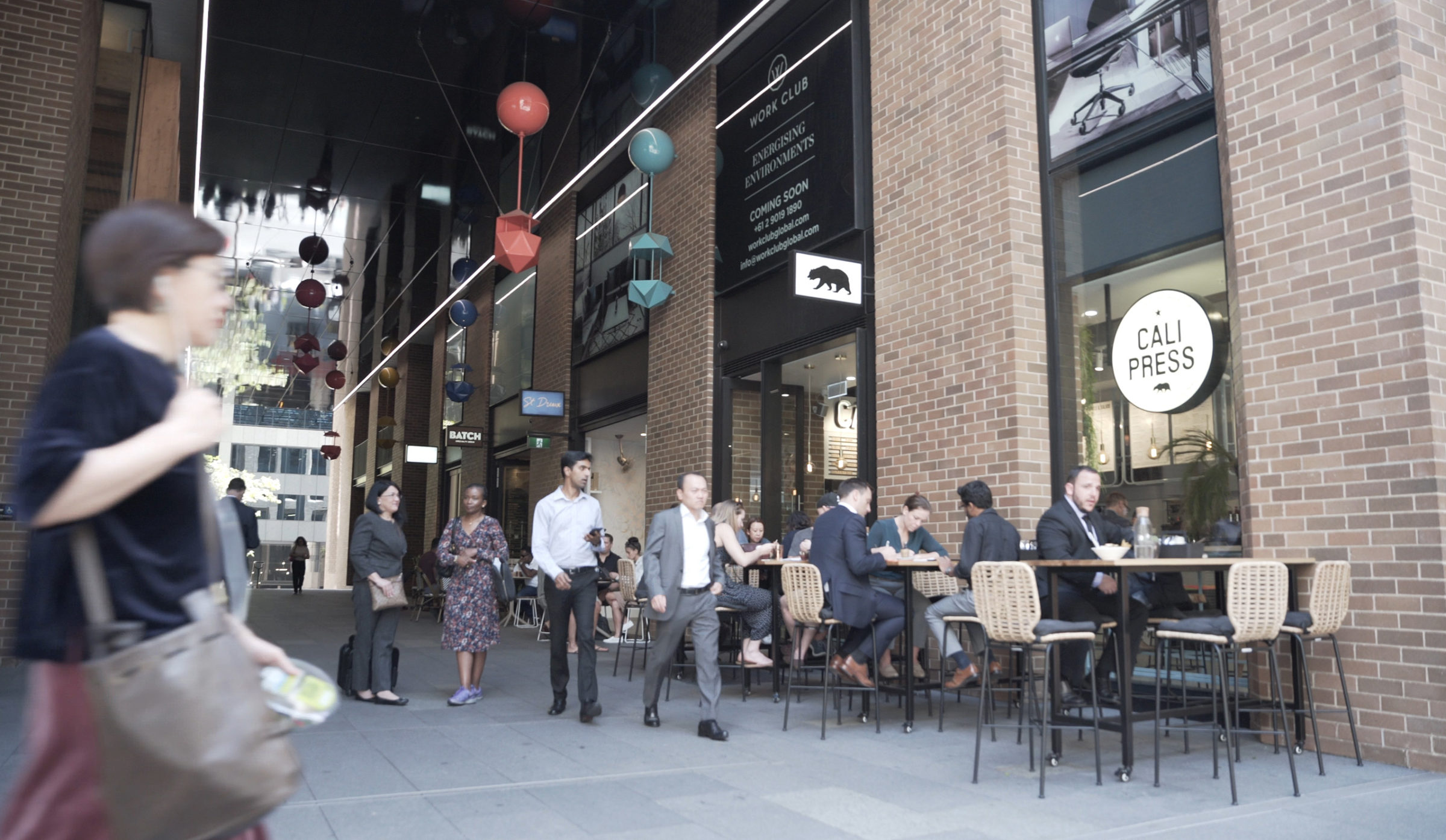 A LIVING LINK IN SYDNEY'S CBD
Investa Property Group
|

Barrack Place
Barrack Place creates new connections and community with dynamic leasing campaign
Services
Place Branding
Property Marketing
CHALLENGE
Barrack Place is a A-grade commercial tower and boutique retail, food and beverage destination in the Sydney CBD. Located between the city's most prominent business and entertainment precincts, Investa Property Group approached Hoyne to create a leasing campaign that could reinvigorate this Clarence Street address – inspiring prospective tenants and securing pre-commitment for the building – while still reflecting Sydney's maturing CBD.
APPROACH
Hoyne conceived the brand idea of a 'living link': acknowledging the location and referencing the benefits of attracting a mixed-use tenancy, which in turn would build a diverse community. Building on Hoyne's understanding of place as an economic driver, the strategic recommendation was to create a place brand, influencing activation of the ground plane.
RESULTS
The dynamic commercial leasing campaign highlighted the amenity and activity that this precinct offers through a composition of blend imagery and talent photography, and a clever, direct tone of voice.
On launch Barrack Place succeeded in attracting a stable of well-known retail tenants including Cali Press, Batch Espresso, Fishbowl and Bar Pho. By October 2018, the 22,000 sqm development was 93 per cent committed to tenants including Arup, Mills Oakley, Washington H Soul Pattinson and Pfizer, with a weighted average lease expiry of 9.6 years.
Through clear branding of Barrack Place as a mixed-use community, competition along Clarence Street was mitigated – leading to the wider precinct adopting the name. The identity of Barrack Place has now been integrated into the precinct through signage, cementing its position as a highly-regarded commercial destination and Sydney's newest food hub.