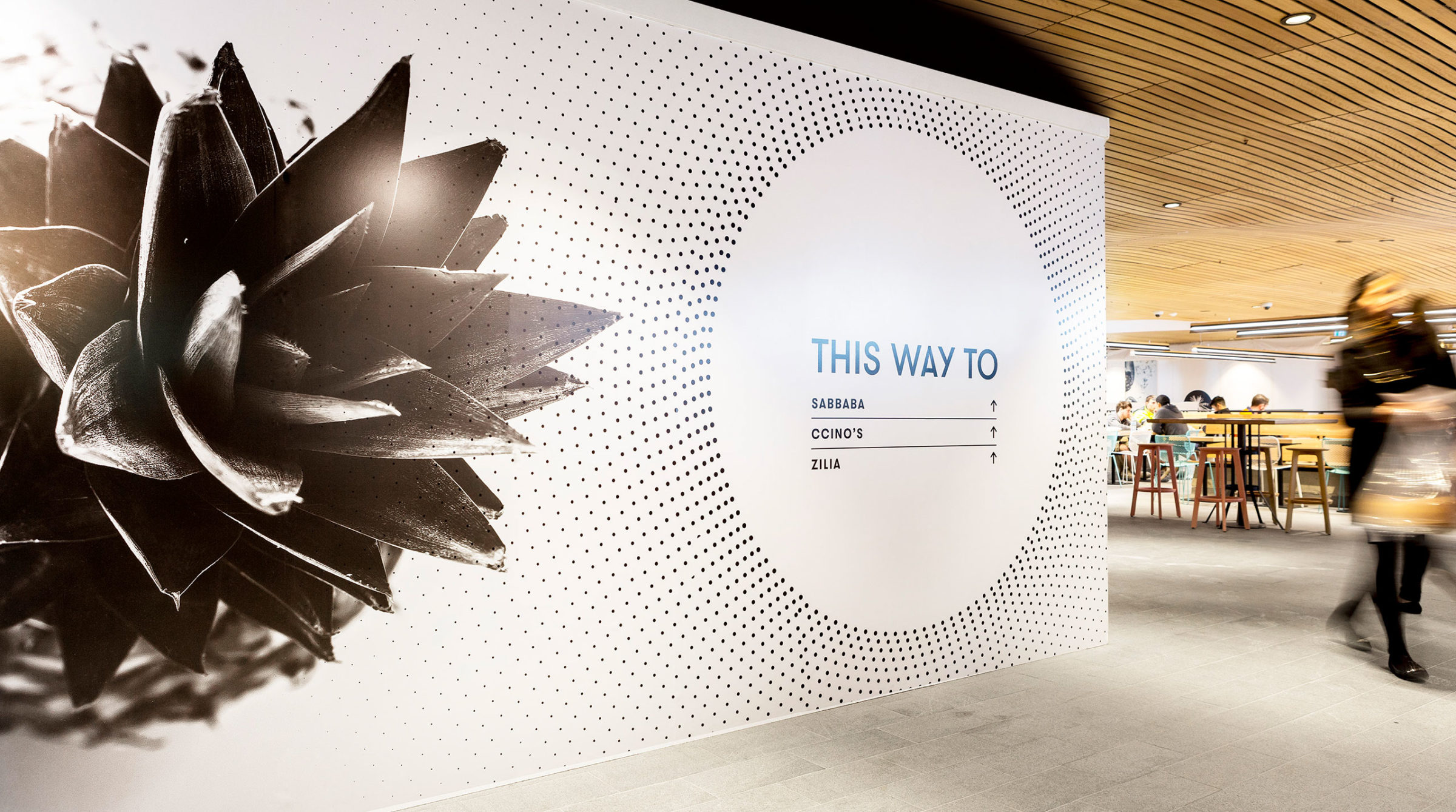 ENDURING STYLE REGENERATED
GPT
|

MLC
Marketing the historic MLC Centre.
THE PROJECT
With a major redevelopment underway for the historic MLC Centre, Hoyne was commissioned to create a brand communications project for the food court. The campaign also extended to a series of marketing materials to engage visitors and locals during the ongoing process.
APPROACH
Hoyne defined the key messages and visual language to inform customers about exciting new retailers and to promote existing businesses. The modular design had to be flexible as the development activity evolved. The large format imagery created a visually striking message and was coupled with bold headlines like 'Plucked & Wrapped', 'Squeezed & Blended' and 'Chopped & Tossed', each describing the food court offering. Environmental signage both inside and outside also engaged the retail aspect of the MLC Centre. The single expression statement, 'Enduring Style. Renewed MLC Centre coming soon', was placed front and centre.