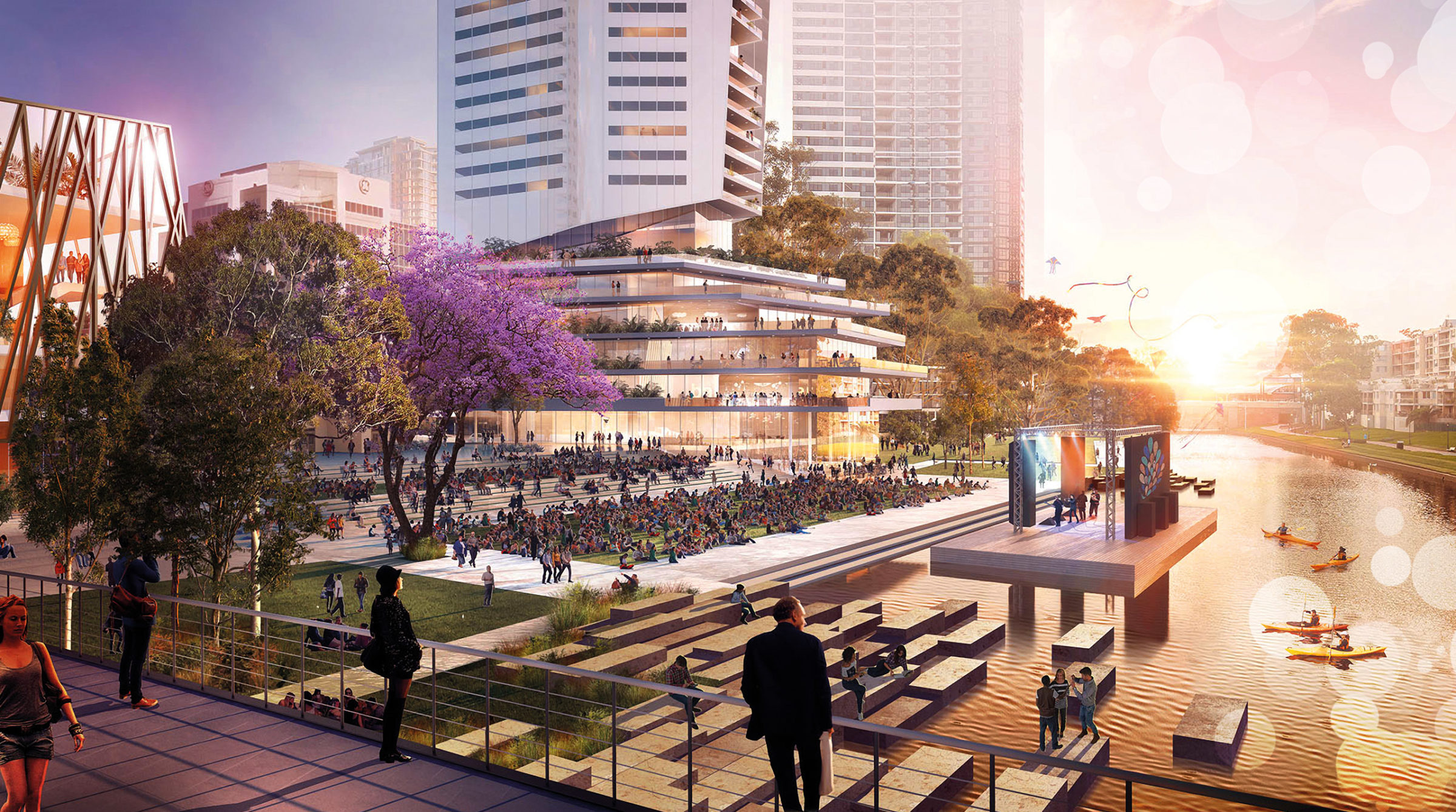 STEPPING ONTO THE WORLD STAGE
Parramatta City Council
|

Riverbank
Setting the precedent for a vibrant waterfront precinct.
Services
CGI
Place Branding
Place Visioning®
CHALLENGE
Parramatta City Council plans to create a $1.2 billion cultural and entertainment precinct along the Parramatta River. The 20,000 sqm mixed-use precinct will provide a blend of residential, dining, retail, heritage and cultural facilities including flexible open space that will attract residents and visitors to the rejuvenated waterfront. Parramatta Council needed a strong, enduring and credible place brand and marketing campaign to attract blue-chip developers and investors.
APPROACH 
Hoyne positioned Riverbank as a new vibrant precinct of world-class entertainment and cultural events in Parramatta; the "life source of Parramatta". This will be a vibrant destination which feeds vitality and rich cultural experiences into the heart of Parramatta. An arterial precinct linking the city to the river, forming the cultural heart of Australia's next great city.  A new place brand was crafted and communication tools developed to engage key stakeholders, investors and the broader community in the opportunity. CGIs to represent the future vision for the precinct were also developed by Hoyne's in-house CGI team.
RESULTS
"Deciding on the brand and concept for a key precinct in the Parramatta CBD was always expected to be a challenge. Together with Hoyne we worked collaboratively to produce options that responded to the multiple objectives for the precinct and the expectations of different stakeholders. Each option effectively incorporated the location of the precinct, the river and the anticipated growth of our CBD. The concept also accentuated the key principles for blue-chip institutions to invest in our City. Hoyne was successful in creating a brand, logo and other collateral for the Riverbank Precinct that positioned the City of Parramatta as a great city with unlimited potential." Barry Mann, Director of Property & Significant Assets, City of Parramatta