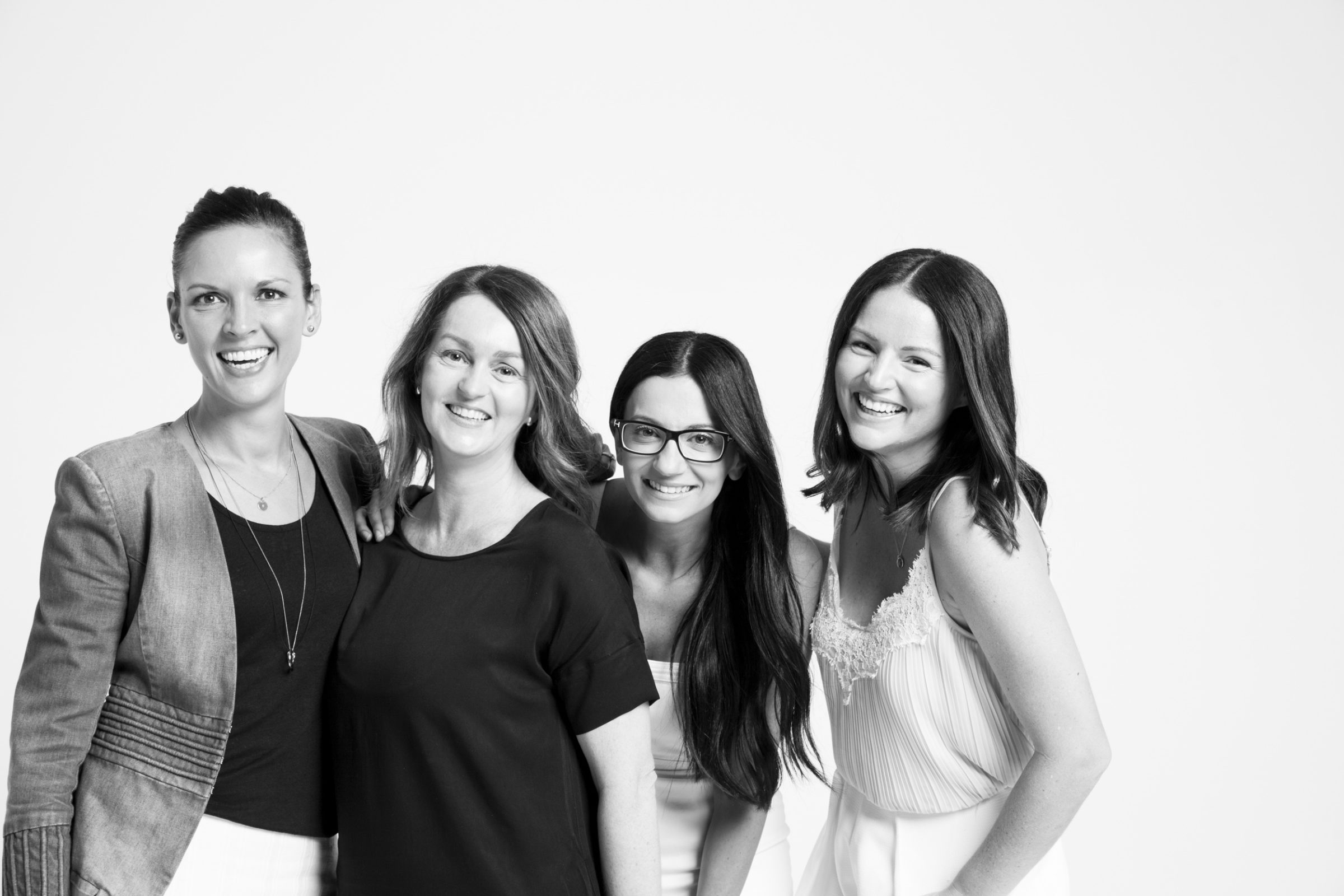 Celebrating International Women's Day 2018
News
|

8 03 2018
Leaders in diversity, leaders in industry.
Hoyne supports equality at work, and in life. We're proud supporters of International Women's Day, a day that celebrates the social, economic, cultural and political achievements of women. And as leaders in our field, it just so happens that many of Hoyne's leaders are women. 
Anyone working in the creative or property industries knows that a female leadership team is a relatively rare sight in these sectors. At Hoyne, we're a 54% female workforce. In our Melbourne, Sydney and Brisbane studios, strong female figures are integral across the business – including strategy; design; digital; animation; copywriting; account management; HR and marketing. In Melbourne, Cate Boughton (Partner); Nichole Trifoni (Creative Director); Melita Brown (Account Director) and Danielle Caruso (Strategist), pictured, represent the many and varied opportunities that exist at Hoyne for women to advance their careers.
"Through working with us, our clients, partners and colleagues experience diversity in leadership firsthand. Our advice and expertise is valuable and valued – and that can be empowering for women working in male-dominated industries." Melita says. 
Hoyne's Founder and Principal, Andrew Hoyne, says his diverse team is a real asset. "We're an ideas generator, and more diversity means more ideas. When you tackle a problem from a range of perspectives, the result will always be more nuanced, more responsive – and more attuned to the needs of all the community." 
Hoyne's diversity extends to its creative team, with the Melbourne team led by Creative Director, Nichole Trifoni. Nichole says, "if International Women's Day is about gender parity, then men need to be on board, too, as is the case at Hoyne. To me, Hoyne is diverse because it's an agency that recognises and rewards talent first, regardless of gender".
However, don't just take Nichole's word for it. Based on our inclusive culture that embraces diversity, Hoyne was officially accredited as a Great Place To Work in 2017.
#PressForProgress #internationalwomensday #IWD2018 
Read more about International Women's Day here: www.internationalwomensday.com
Photo credit: Lynton Crabb www.crabb.com.au
You Might Be Interested In: