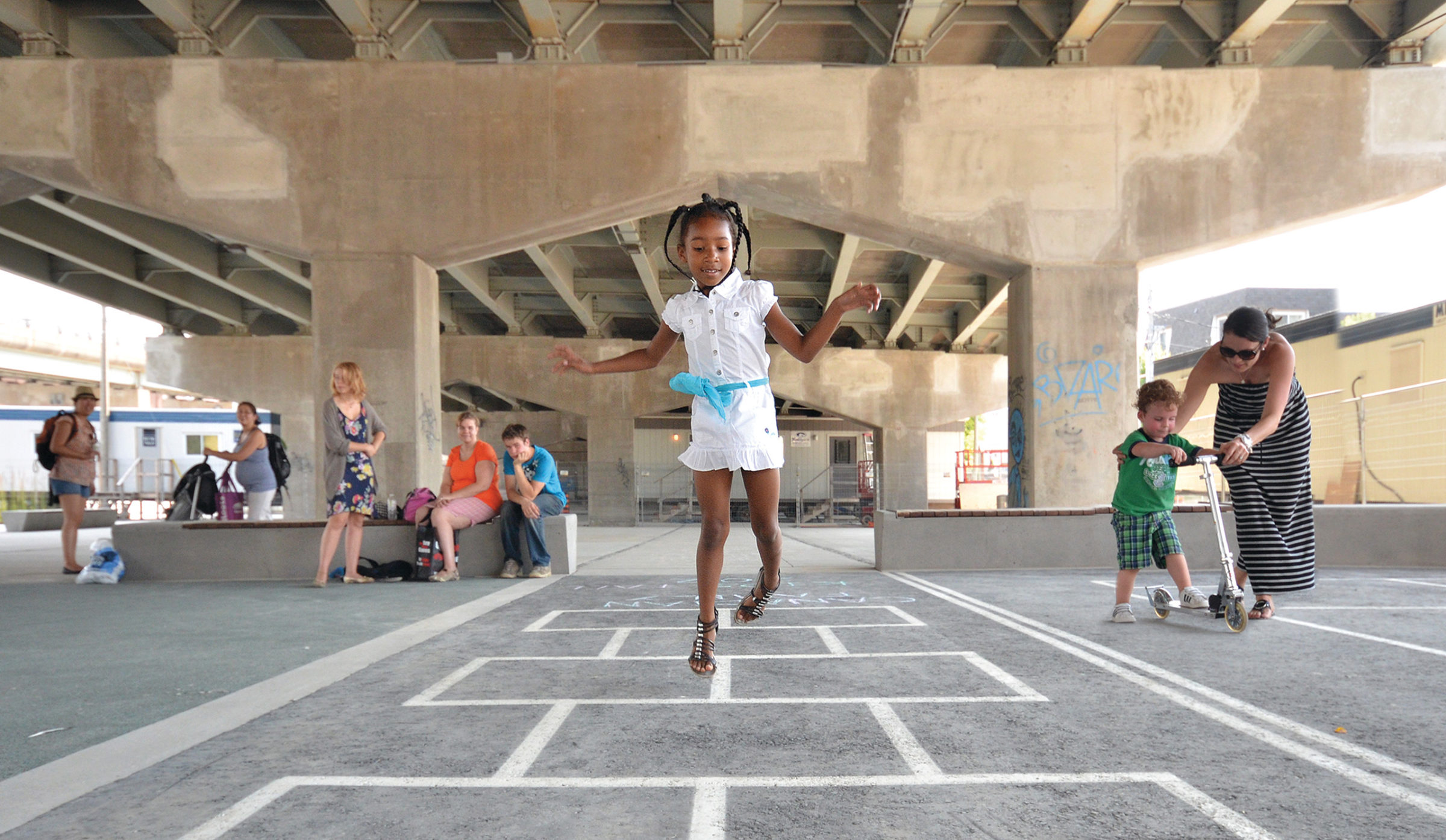 Placemaking evolves from desirable to mandatory
Insights
|

27 04 2020
Next in our #PositivePlacemaking series: Will COVID-19 sound a death knell for placemaking? Definitely not, says Andrew Hoyne who believes it will only propel placemaking to greater heights.
People ask me "will placemaking still be a thing when this is all over?". Ah yes, now more than ever before. It will finally gain more mainstream support from traditional sectors of the business community and local government. Industry luddites considered good placemaking as a nice bonus. The reality is that placemaking is the mandatory ingredient in all good development and city shaping.
Just think about the number of urban issues that have been brought into sharp focus by COVID-19: everything from urban residential housing, public transport, urban infrastructure, workplace culture and cycling. Let alone walkability to town centres and main street retail, outdoor spaces and the way our suburbs are configured. The world may not necessarily be reinvented, but my guess is that complacency is less likely to be tolerated.
After going through periods of social isolation, a sense of community will be valued like never before. We've all been getting to know our neighbours and helping others out where we can. A great example of this is in the small village in England where one of my team's parents lives. The pub, which was forced to close, has remodelled itself as a village shop, providing fresh fruit, vegetables and meat to locals. This collegiate attitude has morphed into the use of a village-wide WhatsApp group and whenever anyone ventures out to the nearby town they message the village and ask who needs prescriptions picked up or something dropped off at the post office. They even host virtual Village Quiz nights now so everyone, especially those living alone, feels connected.
It's not just in isolated towns. My neighbourhood of Surry Hills in inner Sydney has seen a dramatic shift to an increased notion of localism, camaraderie and shared connection.
We now understand the need to create this kind of social resilience and support right from the get-go, so when our communities are faced with adversity they have a foundation to build on, which runs deeper and brings everyone together. After COVID-19, this is what people will remember, and what they will look for when deciding where to choose to live, hang out or work.
The other key impact of strategic placemaking done well is economic uplift. We know that after COVID-19 we will need to focus on rebooting the economy in a big way.  A process such as Place Visioning™ creates a blueprint that is fundamental to developing places that people will truly value and guides placemaking efforts. As a result it accelerates economic development by creating centres of excellence, contributing to industry and innovation ecosystems, attracting talent and providing opportunity to the broader population.
I believe a Place Visioning™ process will increasingly be the first step for developers and government who want to realise value, support decision-making and mitigate risk because post COVID-19 we'll no longer accept a destination simply because it's convenient, we'll expect a magnetic communities with purpose and meaning.
So in troubled times we need to look to our future goals to maintain our inspiration and sense of hope. A positive mindset is all that stands between us and hopelessness. So during this time of social isolation, when we have more mental space to ideate and brainstorm, I encourage you to think about the opportunity for transformation through placemaking we are being presented with. Let's begin by putting our project's end user at the start of the design process, in order to drive successful social and economic benefits for our future communities, our future workplaces, and our future cities.
by Andrew Hoyne
You Might Be Interested In: