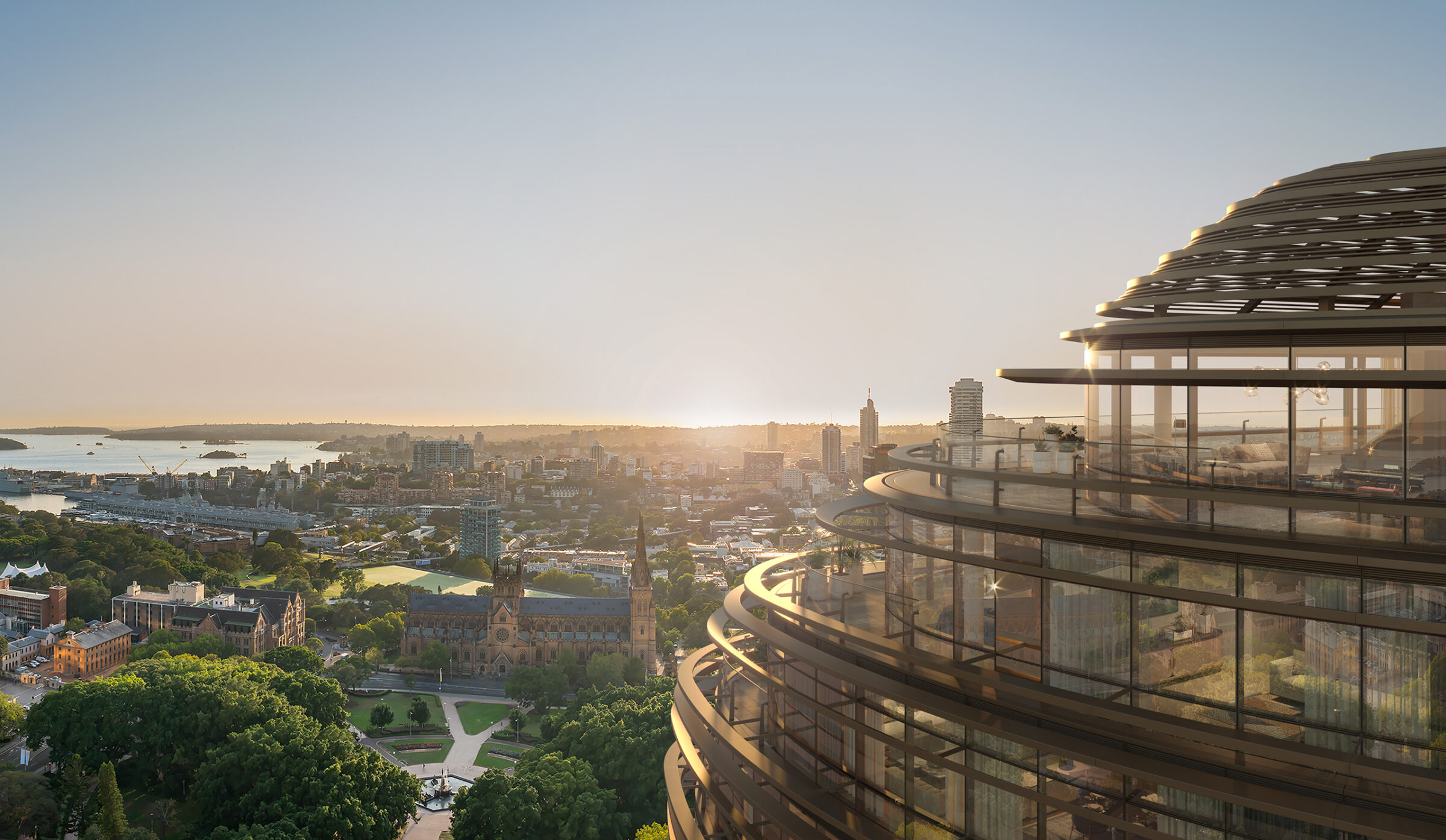 The next era of luxury living
Insights
|

13 10 2021
In a marketplace where every development is advertised as 'luxury', what do buyers today actually consider luxurious – and how do we deliver it?
True luxury residential property development has not only weathered Covid-19, it has thrived during it. Research by Knight Frank shows that sales volume for luxury property in Sydney increased by 23 per cent during the second quarter of 2021. And it's not just Sydney: Melbourne saw a rise of 24 per cent and Brisbane a rise of 42 per cent.
Luxury developments are selling as soon as they launch: three recent examples include Sirius by JDH Capital in Sydney, which sold more than $435 million of apartments at launch; at 111 Castlereagh by Cbus Property the double-storey penthouse quickly sold for around $35 million; and Quay by Mirvac in Brisbane sold more than $95 million of apartments (more than 50 per cent of the stock available) before its official launch went public. The message is clear: the luxury market is gaining momentum. But who is fuelling this unprecedented appetite and what exactly are they hungry for
Currently, owner-occupiers dominate the market. Many of these are empty nesters and downsizers who have made gains on their existing homes and are able to purchase something special for the next stage of their lives. There are also the buyers who require a pied-à-terre for those two or three days a week when they work in the city. The market is also fuelled by expats returning home from cities such as London, New York, Singapore and Hong Kong. They currently make up 5 to 10 per cent of international enquiries; and this figure will continue to grow over the next one to two years as our borders reopen. While there's certainly an older demographic dominating this market, there is also an important new cohort of young buyers emerging. Many originally wanted to buy an established house but have been priced out of market or just keep missing out on securing that dream home at auctions.
For all buyers, the definition of a luxury location has changed. In the past, prestigious neighbourhoods were gated and secluded, often outside of town or enclaved within it. Today a luxury location is one that's well-connected, where you can walk to work and are close to cafés and fitness studios. These audiences no longer want to drive through the suburbs to pick up a half-decent coffee; they're looking for excellent dining experiences on their doorstep, as well as leading schools, sporting events, high-quality medical facilities, and vibrant arts and culture.
Sydney Harbour's Sirius building by JDH Capital boasts not only incredible harbour views, but also close proximity to the history, charm and amenity of The Rocks and Millers Point. Likewise, 111 Castlereagh by Cbus Property will be located above Westfield Sydney, within striking distance of Australia's premium shopping experiences and luxury brands.
For empty nesters and downsizers, luxury is all about size and layout. They're often moving out of a large family home, so naturally gravitate towards larger apartments with lots of storage. And while they may be downsizing, they're not compromising. They're willing to pay more for the comforts that come with a house: the wine cellar, outdoor and indoor entertaining spaces , or a third bedroom that can act as a home office or a yoga room. For this audience, the display suite is vital. They're focussed on the developer's track record and the quality of the product, so they want to be able to see, touch and experience what they'll be living with. At the same time, online experiences such as video, CGI and virtual home tours have never been more important for offshore and expat buyers.
Video is also key to younger buyers, who have a very different mindset to the luxury-seekers of previous generations. They have come of age in a world where technology and social media is an integral part of everyday life and expect luxury brands to create digital content that reflects the standard of their product. Younger buyers are also willing to pay more for heightened comfort or services that match their lifestyles. They prefer customised or personalised experiences that are either inherently unique or specifically tailored to them. They associate wealth with purpose, success, and making a positive contribution to society. They tend to evaluate a brand in terms of its mission and how it contributes to the greater good. They ask: 'What does this brand say about me and my values?'. Conscious of this, luxury brands are using new tactics to stay relevant to younger consumers. The influence of music and streetwear—casual styles, deeply rooted in culture—is reshaping how luxury is defined, especially for a wealthy younger Asian audience. With the visual language of luxury being completely different for them, this presents an opportunity for developers wishing to engage wealthy younger buyers to consider a luxury product in suburbs that traditionally have not been considered premium or desirable.
Luxury as we know it is evolving, at its heart it will always be about location, outlooks, design, bespoke features, quality craft and access to great amenity. While it can be tempting to take a product-led approach in this growing and increasingly competitive market, the greatest opportunities lie in addressing the nuance of audience groups; with placemaking initiatives, storytelling and image making through the marketing collateral which engage prospective buyers to imagine a life richer in experiences.
THIS ARTICLE WAS ORIGINALLY PUBLISHED IN THE URBAN DEVELOPER.
You Might Be Interested In: