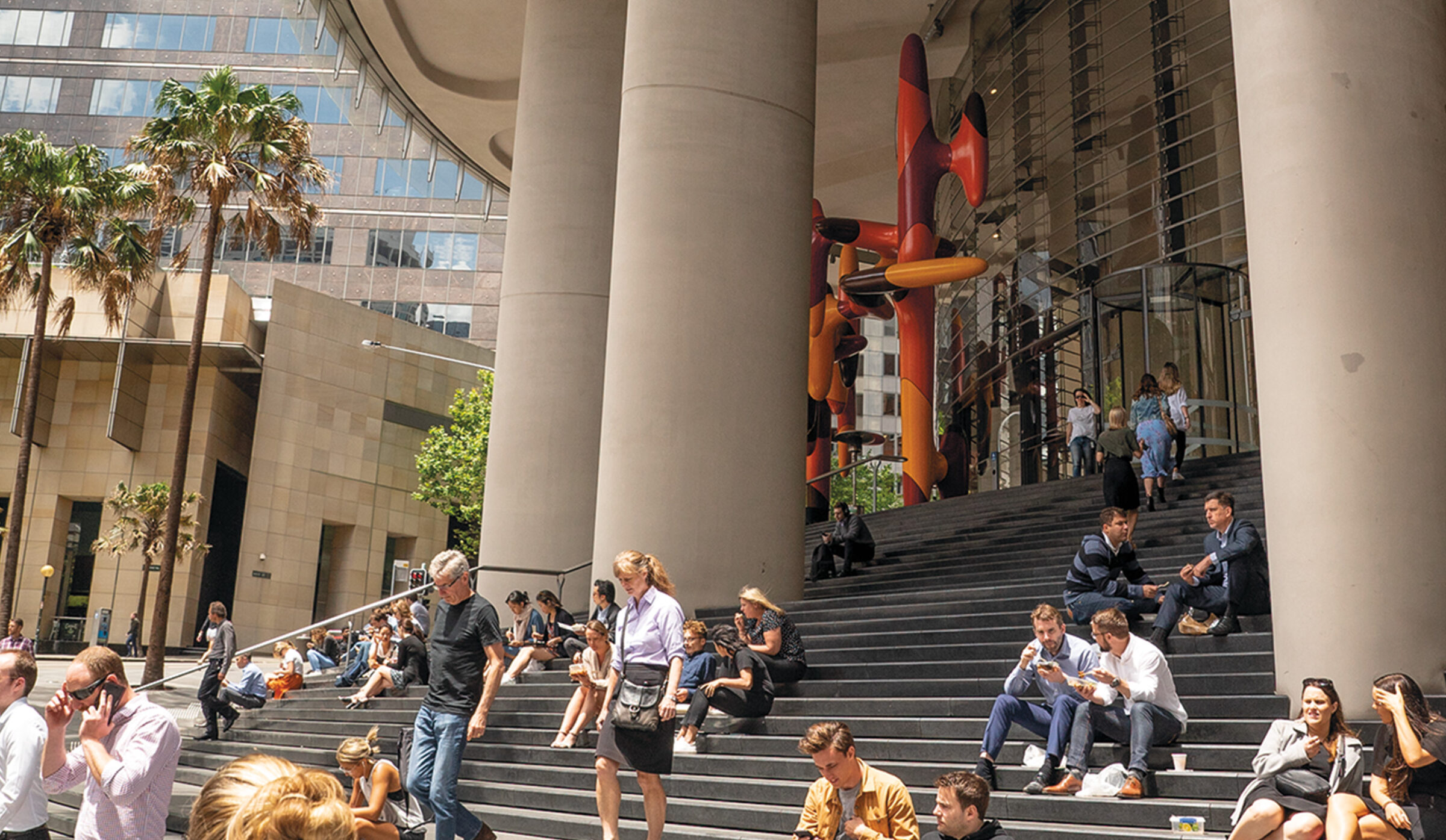 The importance of magnetic ground planes
Insights
|

12 08 2022
Too many tower developments ignore the ground plane to focus on the floor space above, neglecting local neighbourhoods and missing out on opportunities for community connection, brand building and longer-term profits.


In the property industry media, daily news stories gush over the shiny new towers dominating city skylines. Usually the work of famous firms or celebrated architects. They boast extraordinary feats of design and engineering, attract high wealth corporate and private tenants, and generate loads of buzz, but there's one key element missing – you rarely hear about what's on the ground level.  
These towers stretch into the sky offering extraordinary 30-plus storey views, but they rarely consider the existing life, landscape and experiences below. They make no effort to blend into and enhance neighbourhoods. They may look striking, but with the front door firmly closed, they seperate themselves from their residential or workplace community.
A central part of so many cities, towers act as a beacon, yet many fail to deliver at the human level, and that needs to change. 
The problem stems from outmoded developer thinking compounded by lacklustre city guidelines and disengaged communities. Developers calculate that their profits will be made above level one so they don't bother investing in a ground plane that pays for itself. Very few new buildings at over 30 stories invite in or welcome the street. They are not curated with retail, food and beverage or with public spaces that meet the needs of the local population. Some offer nothing more than a fancy lobby, security-supervised main entrance, resembling fortresses instead of welcoming spaces that engage with local life. 
There's a real missed opportunity. The brand of a tower is not the logo placed up high, but instead it is the experience people have with the building at ground level. When the feasibility doesn't require the ground level to pay for itself, opportunities for revenue generating curated tenants such as restaurants and wine bars are ignored. When there's set-back and tenants are not the solution, then landscaping and public seating would be a welcome inclusion to the entry of these tall towers. 
The ground plane, when done well, can also play such an important role in bringing the people of that building together. Commercial buildings need to work harder today than they used to, if they want to attract people into the office and the ground plane is an important place for inter and intra business collaboration and culture building.
We'd love to be able to celebrate towers where this is done this well. We searched far and wide and asked industry experts from all over the world to suggest great examples to be featured in The Place Economy Volume 3. But even they struggled to find many existing examples which had been brought to life already.
It's time to re-think this paradigm and for developers to step up to the challenge: Ground planes should be harnessed to add warmth and energy to the sites they inhabit and the neighbourhoods they are part of. They should be used to build remarkable places, strategically enhancing their brands and the value of their asset land along the way. 
If you know a tall building that would fit the criteria we'd love to hear from you. We're looking for something with landmark architecture (ideally noticeable on the city skyline) which is higher than 30 stories. It shouldn't be above a huge podium or shopping centre and the base land must be same as floorplates above, so revenue from the groundplane is not necessary to make the development financially feasible. Email your suggestions to hello@hoyne.com.au or tag us on social media with your suggestions!
You Might Be Interested In: