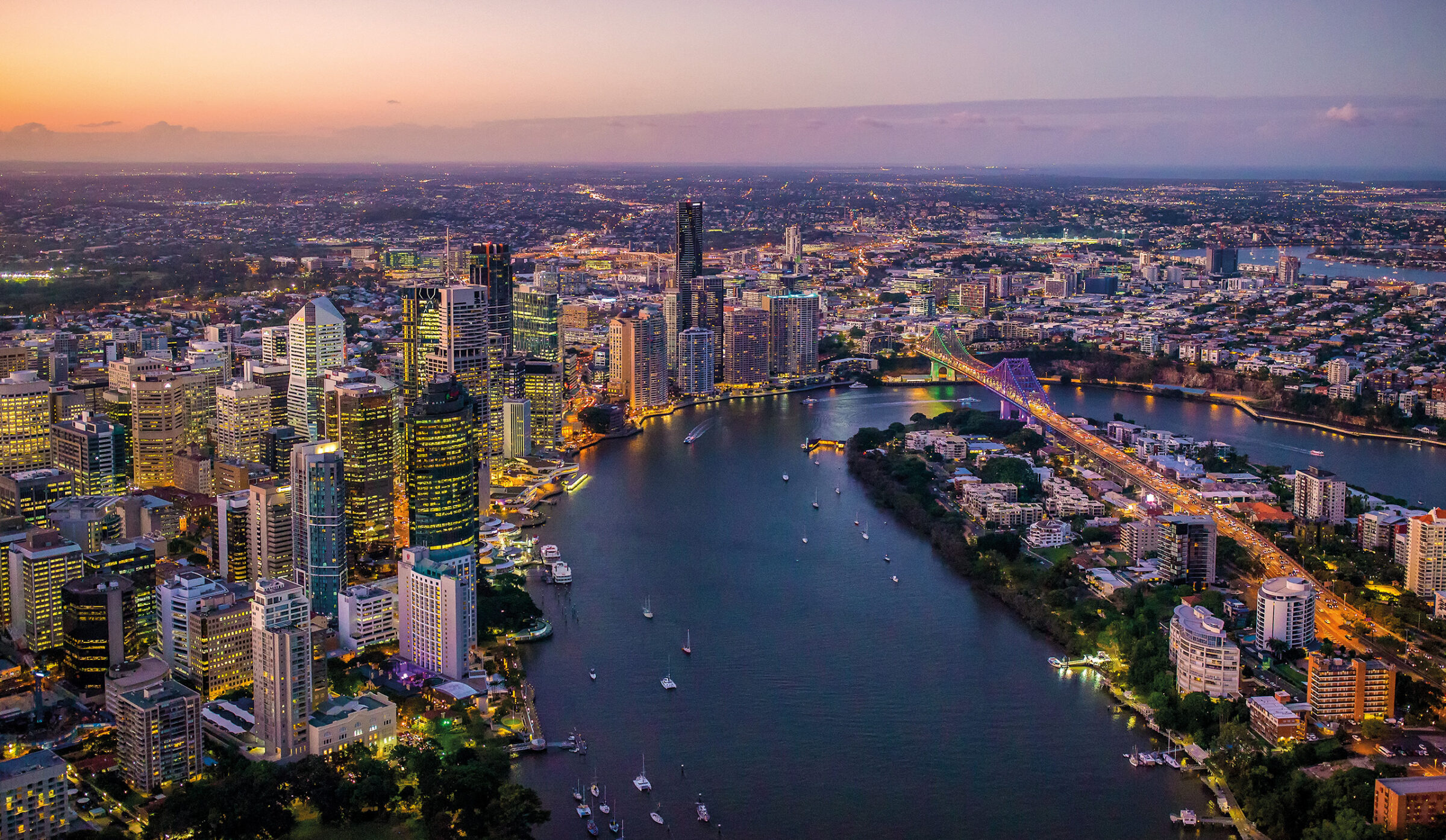 What does it take to make an Olympic City?
Insights
|

22 07 2021
It was a transformational night for Brisbane, the new official home for the 2032 Olympic Games. But this outstanding result isn't an overnight success story. For many years now Brisbane has been building and positioning itself to be a new world, Olympic-ready city.
Delivering the world's largest sporting event is no mean feat. It involves tremendous focus by a city to ensure that its public transport, sporting venues and other infrastructure is up to scratch. A huge amount of development will take place over a short space of time. Luckily for Brisbane the city is already in a strong position.
One could argue that Brisbane is currently Australia's most exciting city in terms of placemaking. Brisbane was already committed to achieving the title of new world city, with the City of Brisbane working with the government and private enterprise to become the regions's dominant centre of business and culture. New world cities share common traits, including efficient infrastructure, expert specialisations, quality education and employment opportunities. Lifestyle environment and entertainment are key. These elements have already been the subject of much energy, creativity and investment in Brisbane. The city's precincts, some well-established, some under construction, have all all played a crucial role in the city's recent Olympic success.
When we wrote The Place Economy Volume 2, it was this support and enthusiasm of diverse communities, from residents of all backgrounds to influential organisations and business leaders, that made Brisbane such a fascinating case study. Where else can you see an entire city in the throes of revitalisation; strategically and creatively attempting to develop itself a magnet for talent, investment, migration and more?
A recent Colliers research report described the Olympic Games in Brisbane as a "once in a century" opportunity to attract global business investment and capital into the property sector. The report also indicated that the Games would boost liveability, provide $8 billion in financial and economic prosperity for Queensland, as well as an estimated 91,600 full-time equivalent jobs. It would seem all Brisbane's hard work has more than paid off.
As we watch Brisbane blossom with interest and admiration we look back at those key precincts – South Bank, QAGOMA, Fish Lane, James Street and Northshore – that have defined the Queensland capital to date and the people and plans who are shaping its very bright future.
Download 'The Brisbane Precinct Principle' extract from The Place Economy Volume 2 here.
You Might Be Interested In: