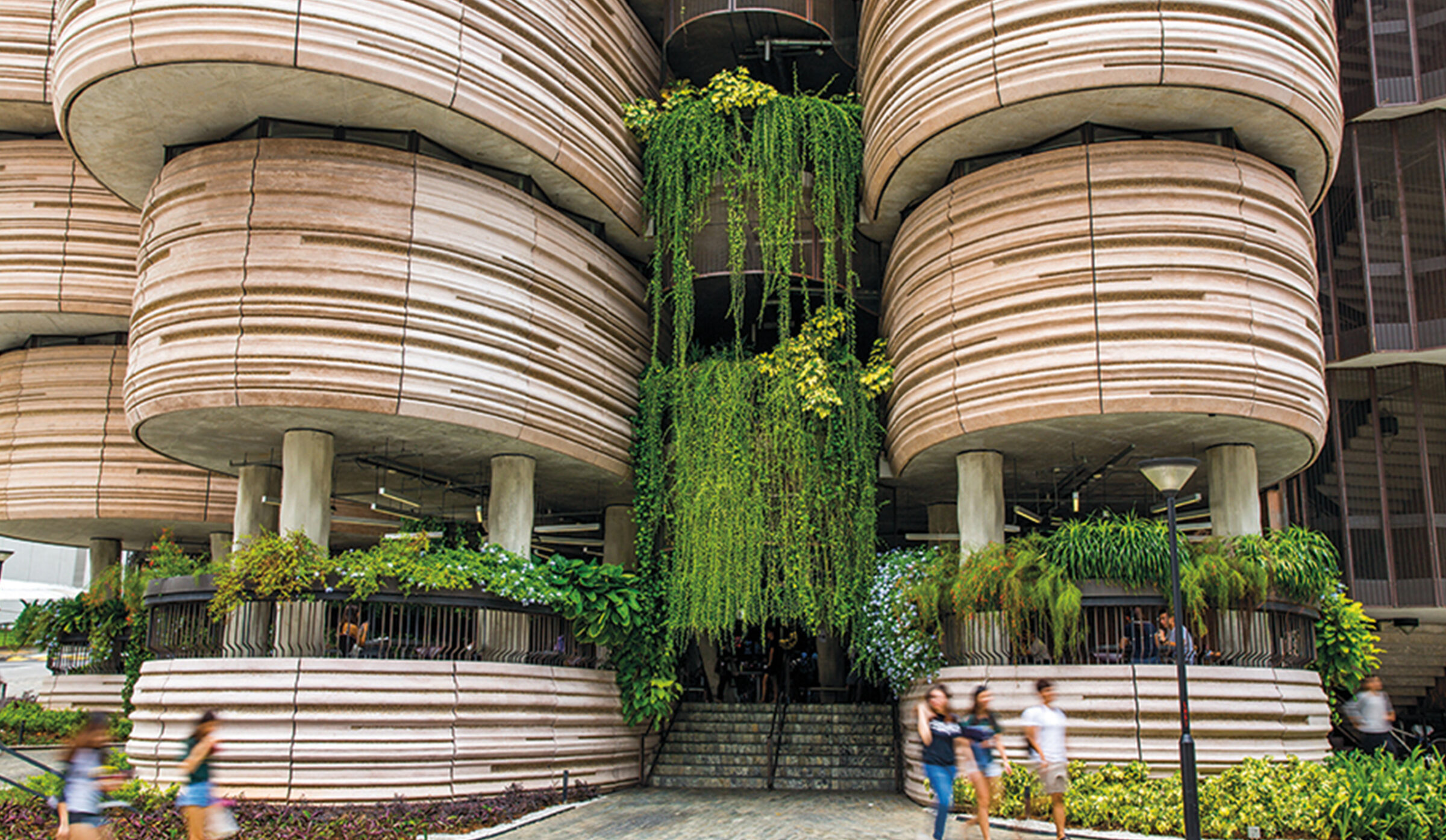 Why Clusters and Connections are Key for Health and Knowledge Precincts
Insights
|

6 09 2021
As part of our research for The Place Economy Volume 3, we are asking how do you create a compelling vision and brand for a health, knowledge or innovation district that will ensure it becomes a catalyst for urban regeneration and economic vitality?
Clusters and connections
The best innovation districts or precincts resemble an ecosystem, their lifeblood stemming from the relationships between leading-edge anchor institutions and companies, start-ups, business incubators and accelerators.
In this environment new ideas are born and brought to market, with the potential to power and support economies, growing jobs in flourishing new fields.
Locate these precincts close to traditionally low-income neighbourhoods and you can also connect disadvantaged populations to employment and educational opportunities, elevating local communities and economies.
Charisma and intelligence
Innovation districts should reflect the best qualities of cities: proximity, density, authenticity and vibrancy.
If they were people, these districts would share qualities with the world's great leaders. They need to be attractive on multiple levels, extolling virtues such as depth, progressiveness, charisma, intelligence and vision.
These qualities will attract investors, multinationals and industry leaders, government and councils, professional talent, F&B and entertainment providers.
Appealing to these groups and satisfying their needs requires expansive thinking and planning.
These districts have a tendency to change and evolve swiftly, specifically because they host and house society's most progressive industries and thinkers. Because of this place visioning at the earliest stages is crucial.
If we return to the idea of our charismatic leader, we can pinpoint the star-power qualities needed for successful health and knowledge precinct place vision:
Depth
Established governance and active leadership to pursue common goals, achieve higher standards and adapt to and thrive from change
Sophisticated infrastructure
Substantial investments from diverse sources
A mix of international and local tenants
A community that mixes education, not-for-profit, government, entrepreneurial arts, retail, and F&B.
Progressiveness
A tenant mix linked to advanced or "future" industries
Initiatives that link anchor tenants to relevant start-ups
Programs and places dedicated to skill building, education and procurement that links anchor tenants with the broader community
A place of ideas and public events.
Charisma
Great transport connections and connectivity (from a cyclist to a commuter to a differently abled user)
Attractive public realm, areas of F&B, retail and entertainment (weekends and night economies too)
Reflections of the unique charms of the city more broadly
Place branding, along with marketing and business attraction campaigns.
Intelligence
Connections with other large employment hubs in the region and the major innovation assets within them
Significant commercialisation of R&D
A place of ideas and public events—conferences, festivals, community groups, student associations, galleries-museums-exhibitions showcasing work and milestones related to the precinct.
Vision
Respected international brand and reputation
Accommodation and hosting of the broadest range of entrepreneurs and workforce
Significant economic contribution to the city, the region, the country
Opportunities for education and employment in the region, generally positive influence on the city's place brand and citizens' quality of life.
Amplify your appeal
When it comes to talent attraction and retention, do not discount the unique qualities of the location you are developing, its history, landscape and cultural points of difference.
Interweave and amplify the positives to produce your unique appeal.
This will be crucial to your vision, your brand DNA and can impact everything from the landscaping and architecture to the programming and F&B choices.
A great example of is the Be Berlin campaign, which promoted the city as the place for start-ups, globetrotting entrepreneurs and workers by amplifying the city's reputation for innovation, creativity and internationalism.
By 2017 Monocle's Quality of Life Survey was listing Berlin as one of the top 10 cities in the world. Today Berlin is a popular base for research and development labs such as Volkswagen and Lufthansa and also has around 500 new tech start-ups per year
Crucial to this success is place branding—the ability to represent and reflect the genuine, tangible assets, qualities and experiences inherent to a place.
Place branding can be utilised to attract talent and business and result in economic stimulation.
Innovative joint ventures
Universities are freeing up land for developers to create more housing stock in sought after areas.
England's Oxford University has partnered with insurance firm Legal & General, with the latter providing the money and Oxford the land. The logic? Universities bring people in to study, and their graduates then work in companies that pay commercial rents to a joint venture which the university, completing the circle, has an equity stake in.
The companies might draw on research from the university. The graduates might also live-in accommodation the university owns, paying rents to their alma mater.
Shut down the critics
Innovation districts have been criticised for benefiting too few people and companies, squeezing some members of the community out and magnifying socioeconomic problems.
If health and knowledge precincts are truly the home of innovators and trailblazers, then they need to demonstrate this at the most sophisticated and meaningful level. They should lead the way for other development.
In the US, Chattanooga's innovation district relies on innovative joint ventures with a focus on holistic thinking.
Public and private partnerships between foundations and non-profits, local government, real estate companies, the local university, the municipally owned utility company, start-ups, and private companies, all form the bedrock of the district's success.
Investors support public education and create new public gardens and places including the city's first co-living development.
Chattanooga's leaders promote equality and foster entrepreneurial opportunities via numerous programs for underrepresented groups, affordable housing or providing women entrepreneurs with seed capital.
Health and knowledge 2.0
Investors increasingly understand that universities provide a great location for tech companies, which help grow the population, leading to a need for more housing which benefits developers.
This approach also creates long term assets that positively contribute to the economy of an entire country, not just the individual city.
This article was originally published in The Urban Developer.
You Might Be Interested In: