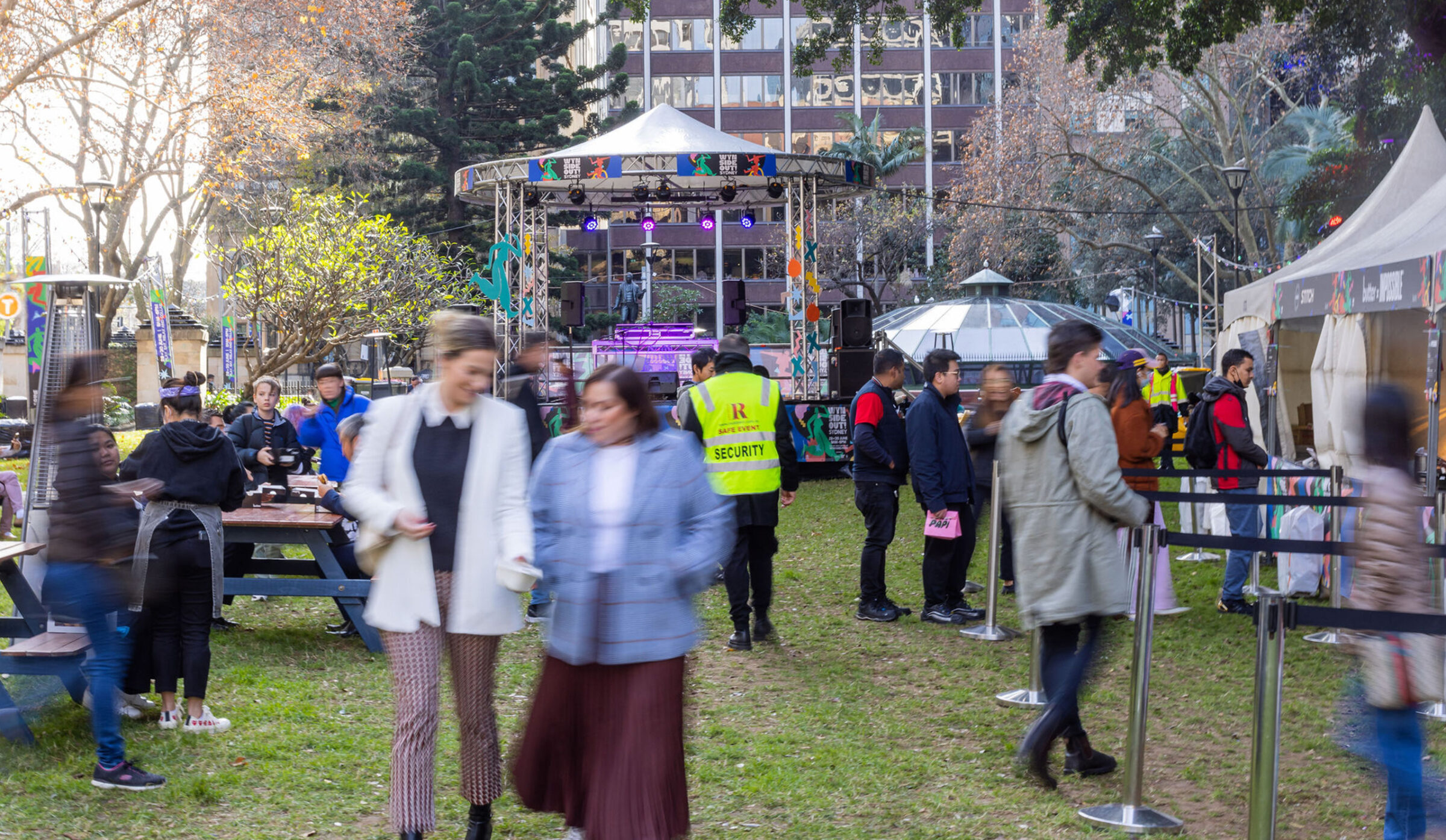 Events
|

31 10 2022
Landlords in micro-precincts could and should be collaborating to make their part of the city more destination. A great example of this is WYNSIDEOUT SYDNEY by NSW Department of Planning and Environment, an activation which ran in Sydney's Wynyard park in July 2022.
WYNSIDEOUT by NSW Department of Planning and Environment was designed to reconnect people in Sydney's CBD via a vibrant, safe, accessible and memorable Wynyard Park activation. Working in collaboration with activation delivery partner Premium Media, Hoyne designed an immersive two-day festival of food, fun and games to encourage people to connect, compete and celebrate outside. We also created the naming, brand and identity for the activation.
Four key activation zones were created: Play (low-impact team and individual games such as ping pong, ring toss etc); Relax (chill-out zones with hammocks / modular seating and vibrant garden spaces); Eat (an evolving collection of local food and bar favourites); and Collaborate (bookable meeting spaces / pods for team collaboration delivered in partnership with Stone & Chalk).
Activating the Wynyard Park micro-precinct created a memorable experience for people using the public space, helping to change the lens for the way that people have viewed the space in the past. The activation saw increased footfall and became a magnet, drawing people from surrounding buildings and right across the city. Thousands of people attended over the 2 day period with considerable media attention, including Sydney Morning Herald, Time Out magazine and Broadsheet.
You Might Be Interested In: