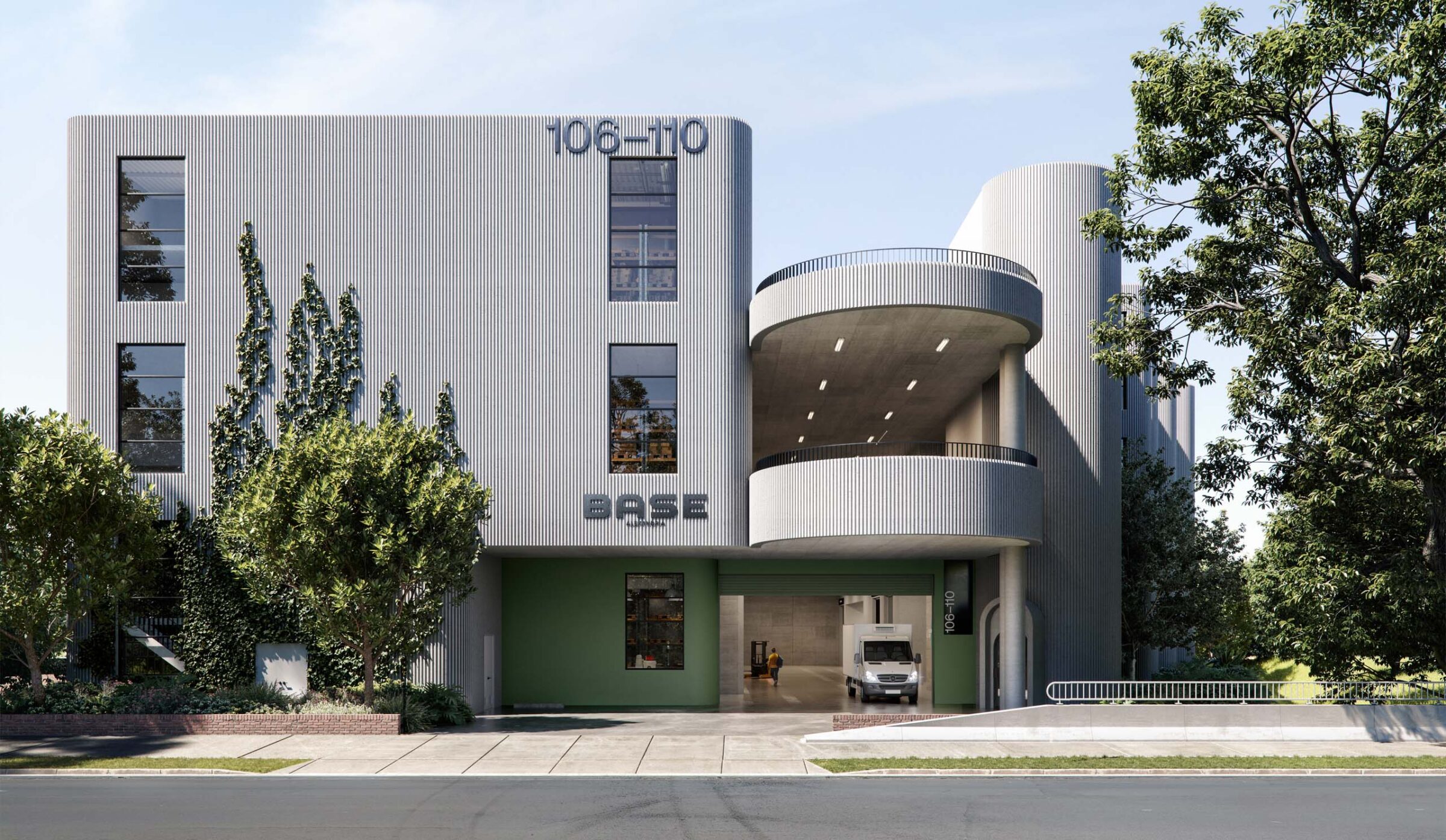 MADE Property
|

BASE Alexandria
BASE Alexandria is a unique collection of 36 brand new industrial warehouses with flexible floor plans located next to Sydney Park with an Art Deco-style façade designed by SJB Architects.
Services
CGI
Place Branding
Property Marketing
Challenge
BASE Alexandria offers a chance to buy, rather than lease, a brand-new warehouse in highly desirable location and strong marketplace. And while Made Property may not have a background in industrial, they certainly have significant experience as a trusted property developer and builder.
MADE required a brand that reflected the elevated nature of our warehouses yet wasn't overly designed as to appear out-of-reach for our audience segment.
Approach
There is a plethora of "industrial" branding in the local market. Rather than following their predictable lead (stencil fonts, hi-vis colours), we took inspiration from Alexandria's emergence as one of Sydney's hottest inner-city suburbs; home to designer brands, boutique showrooms and destinational F&B precincts, as well as major corporate HQs.
The product is so adaptable, and can be anything from a workshop, or a e-commerce fulfilment centre to a photo studio, so we recognised the brand identity needed to appeal to a diverse audience.
With all this in mind, we landed on the positioning of Designer Industrial: dynamic units for the modern industrial business. Combined with their central location, Base Alexandria marks a new starting point for your business — the foundations for hard work and lasting success.
Result
We were looking to create a brand that reflected the 'Designer Industrial' positioning, cool enough for the photographers, accessible enough for a trade business. The brand solution took the modernist geometry of the building's architecture and reflected the shapes as a graphic of three-dimensional building blocks expressing functionality with a contemporary edge.
"Your efforts are incredible. We have not experienced this level of service from any other creative agency ever!" – William Gathercole, Head of South Sydney Industrial, CBRE