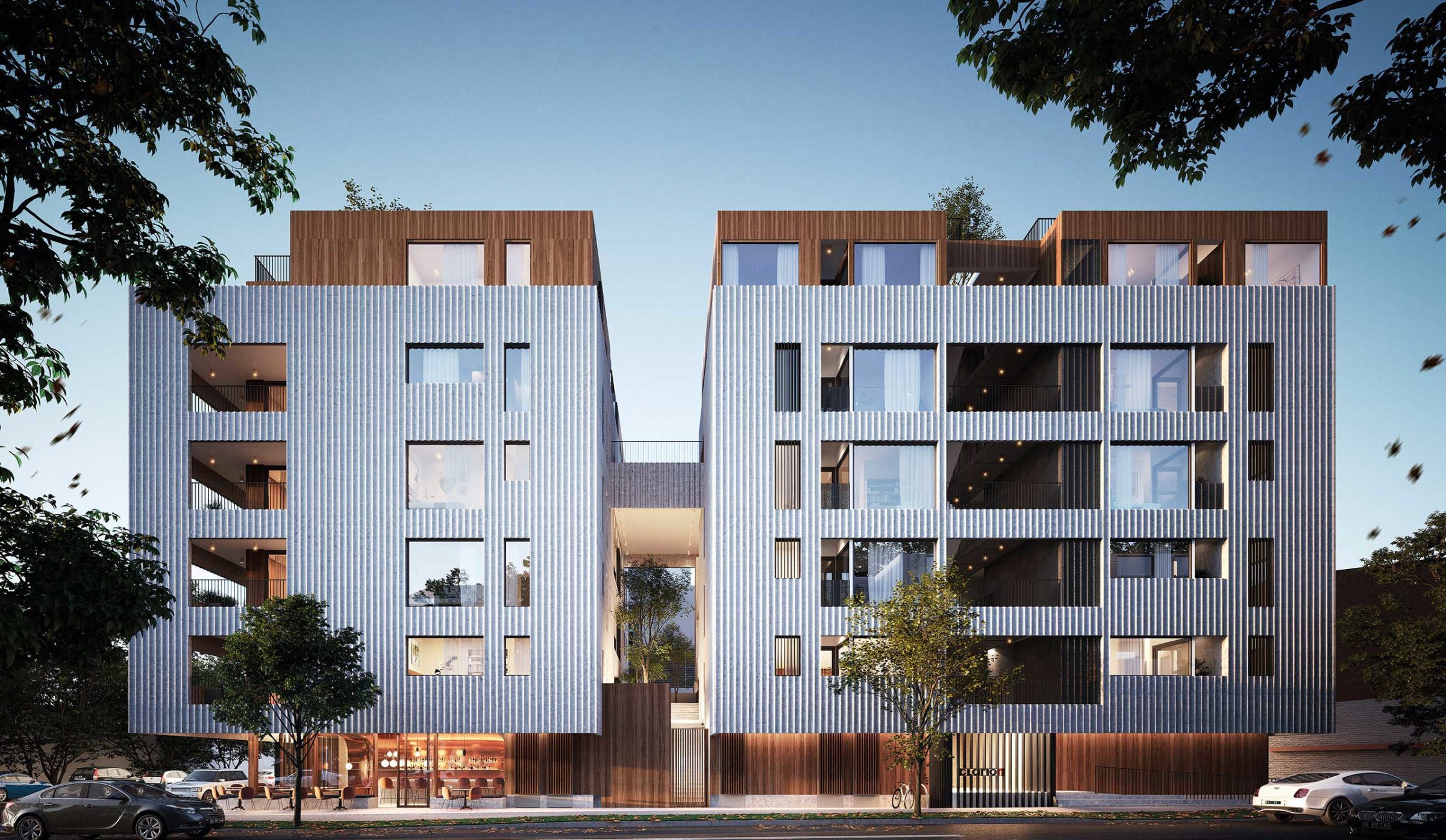 Milligan Group
|

Clarion
A unique development in a newly emerging South Sydney suburb with 18 high level design, three-bedroom penthouse style apartments.
Services
Place Branding
Property Marketing
The Challenge
Clarion is located in an area that's growing from it's industrial roots to become a new creative enclave that's home to many of Sydney's artisans and designers. The challenge was to capture the audience of the area — discerning, design lead, ahead of the curve and looking to be at the heart of the creative energy of the city.
The Approach
The campaign brand was a direct response to the perceived audience, and intelligent and sophisticated in tone. The building itself featured an uncompromising scalloped concrete facade which was a cue for many of the design elements. The interiors seamlessly flowed from inside to outside with private courtyards, the headline typography mimicked this with internal line work that passed seamlessly across images into white space.
Results
The campaign was launched in early 2019 with immediate sales.