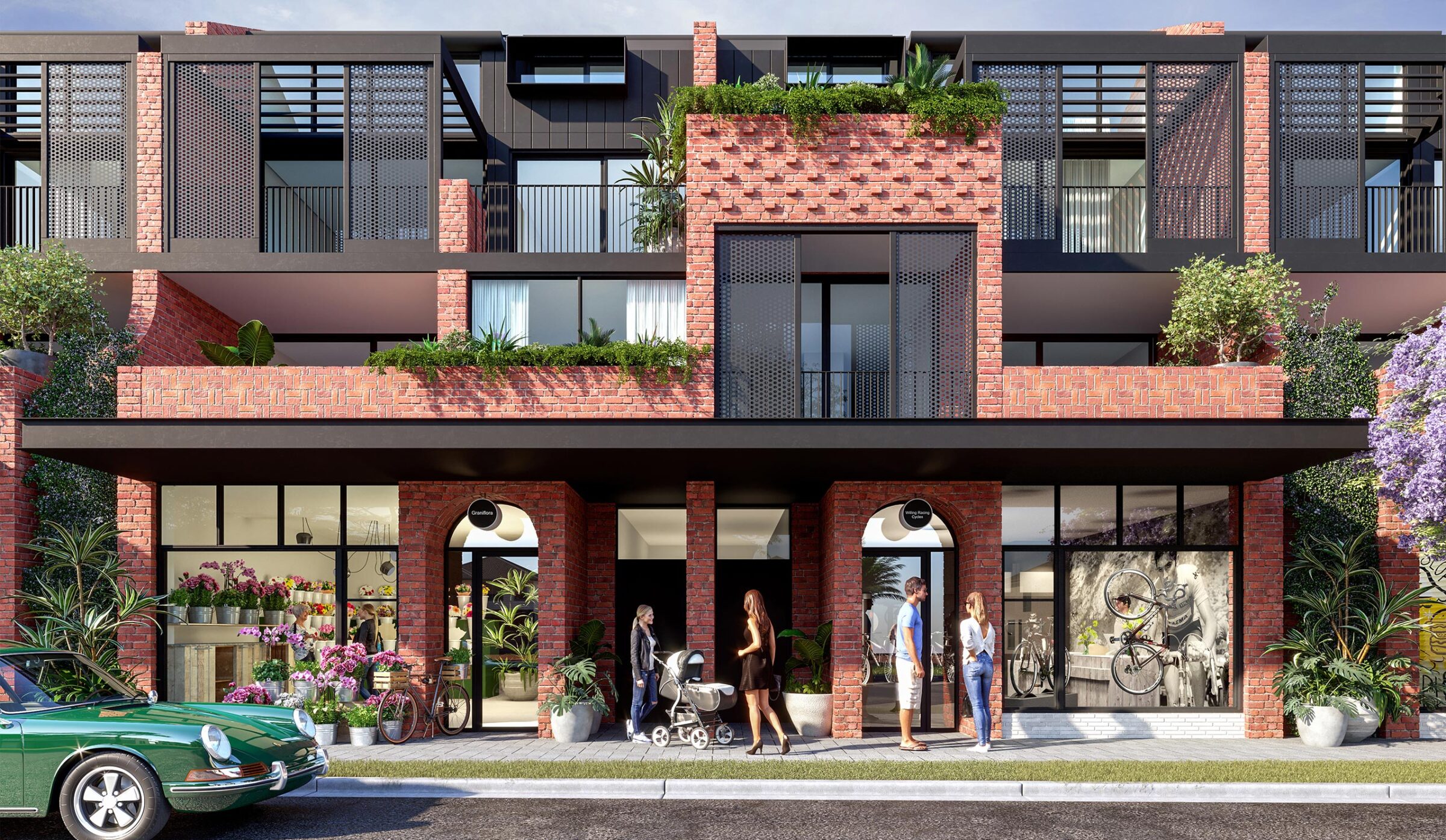 Introducing your new neighbourhood
Willing Property
|

Clifton & Central
A brand which cleverly combines two cultures and successfully stands out in a sea of sameness.
Services
CGI
Place Branding
Property Marketing
Challenge
Willing Property approached Hoyne to create a place brand for their mixed-use property based in leafy Mount Lawley, one of Perth's most desirable suburbs which has a wealth of Italian heritage and is home to one of the city's most popular dog parks. The development will include 6 retail properties, a refurbished deli and 15 apartments, of which 6 have the opportunity to become a modern shop-house connected to the boutiques below. The architecture and design brings together the best of the modern Australian lifestyle with Italian-inspired elements.
The brief was to create a brand which stood out from the "sea of sameness" in the local market with flair and personality.
Approach
The positioning for the Clifton & Central brand emphasises the meeting of cultures – Australian charm and Italian style. This was expressed as Daily Delights with a Continental Twist.
The creative solution draws on the Italian inspired architectural flairs, such as the arches inspired by Merano's medieval shopping arcades. Most of all, it references Mount Lawley in the rich reds which talk to the heritage brick houses and copy that reflects the relaxed, neighbourly air of the surrounding community. This is brought to life through a bespoke illustrative style and CGIs which convey the lively street scenes that Clifton & Central will enable. The continental elements are also echoed in the playful and unstuffy, unpretentious copy.
Results
Forging ahead with the development in the midst of the Corona-19 pandemic, Clifton & Central launched in July 2020, securing the immediate sale of five apartments and three shops.
"We had a really strong opening weekend. We've sold three of the available shops and several of our apartments. It's been a really pleasing outcome in the wake of the pandemic", said founder and director of Willing Property, Tim Willing.