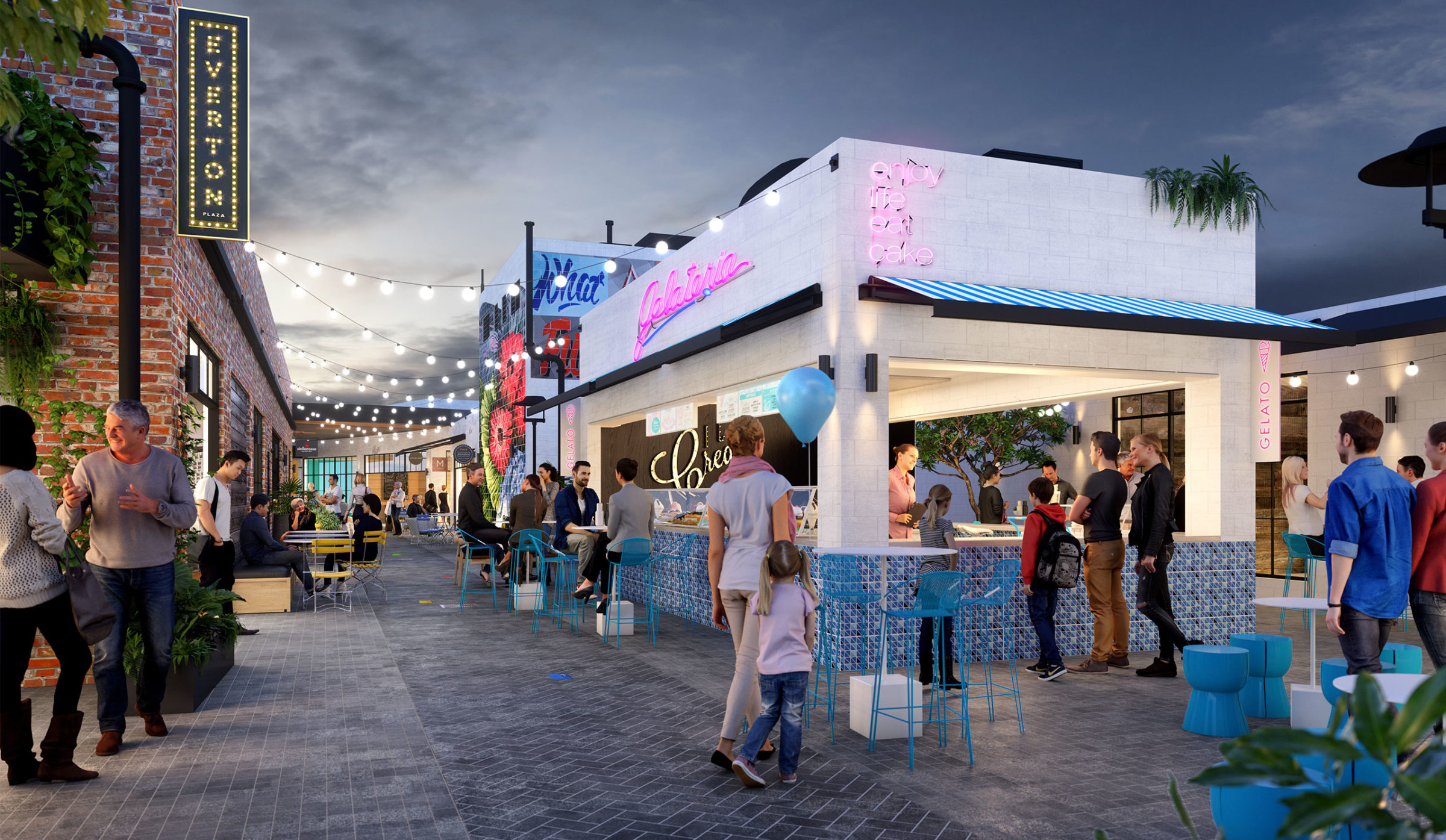 Transforming a well loved but well worn Brisbane shopping village
Reds Group
|

Everton Plaza
A Place Vision that sets Everton Plaza, Brisbane's oldest 'drive-up' shopping centre, apart from sprawling supermarkets to engage existing and new customers.
Services
CGI
Place Branding
Place Visioning®
Challenge
When Reds Group purchased Everton Plaza they required a Place Vision, brand and leasing campaign to support the relaunch of the centre as a truly activated urban laneway complete with F&B and a fresh food retail offering.
Our challenge was to transform this well loved but well-worn shopping village with an inspiring Place Vision that would allow it to compete with larger offerings and sprawling supermarkets. The village has been operating since 1969 and plays an important part in the hearts and minds of the locals and its tenants. We had to tackle the issue of how can we keep locals and existing tenants happy but at the same time attract new, youthful shoppers and new retailers to the precinct.
Approach
In contrast to the cookie-cutter, large shopping centres that dominate the market currently the Place Vision for Everton Plaza establishes it as a precinct that has returned to its roots; a characterful retail village, tailored to tenants and the community, while also connecting to a new generation of audiences; a fresh, modern, must-taste, must-see, must-shop destination; a local destination no matter where you're from.
The authenticity, original character and existing tenants of the shopping village are celebrated while engaging a new breed of tenants that add to the unique personality of the centre.
Results
Reds Group successfully secured renowned F&B brands 5 Boroughs, Corbett & Claude, Comuna Cantina, Stellarossa and Neighbourhood Market among others to take up prime positions in the centre and the laneway. The laneway is now under construction and expected to reach completion in the summer of 2018.