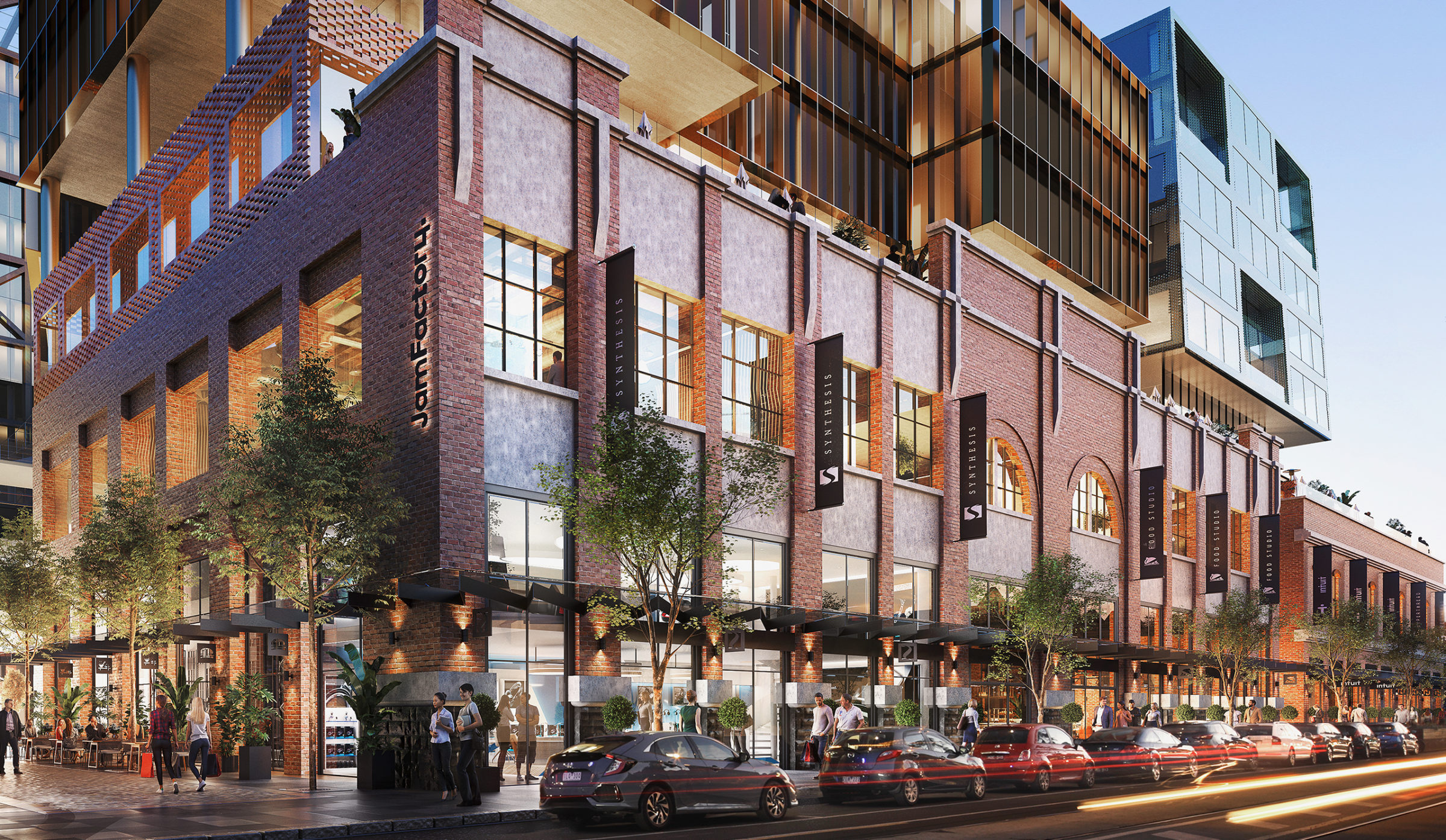 Get a taste of the new Jam Factory
Newmark Capital
|

Jam Factory
South Yarra's Jam Factory is being transformed into a legacy destination for pioneering brands and businesses.
Services
CGI
Place Branding
Property Marketing
Challenge

South Yarra's Jam Factory is located on Chapel Street, the district's famous high street, which was once the premier shopping district of Melbourne but has recently experienced increasing vacancy rates; buildings have fallen into disrepair, reducing the desirability of the neighbourhood as a shopping destination.
However, that is about to change. The Jam Factory is being transformed into a business, retail and entertainment precinct which when complete will include commercial office space, a dining podium, an open-air plaza, a garden terrace and a cinema complex.
Hoyne's brief was to bring a new vision of Jam Factory to life, one which would reinvigorate this heritage building into the legacy destination of South Yarra and spearhead the return of a thriving Chapel Street.
Approach
In order to breathe new life into the location and the site the brand had to tell a story of positive growth. It needed to position the site as a dynamic landmark destination, provide an identity platform that can flex for the future and appeal to an independent, creative and sophisticated audience. It also had to convey an aspirational tonality that grabs attention and reignites the creative spirit and energy of Chapel Street.
So Jam Factory was positioned as Melbourne's new creative frontier, a destination for pioneering brands and businesses. A place of powerful opportunity and a launchpad for forward-thinking organisations who are powering the reinvention of South Yarra.
We embraced a rebellious brand archetype for Jam Factory, bringing to life the movers and shakers who have made Chapel Street what it is today. Visualising the new compelling precinct was very important so the campaign used CGI to engage the public with the vision and social magnets.