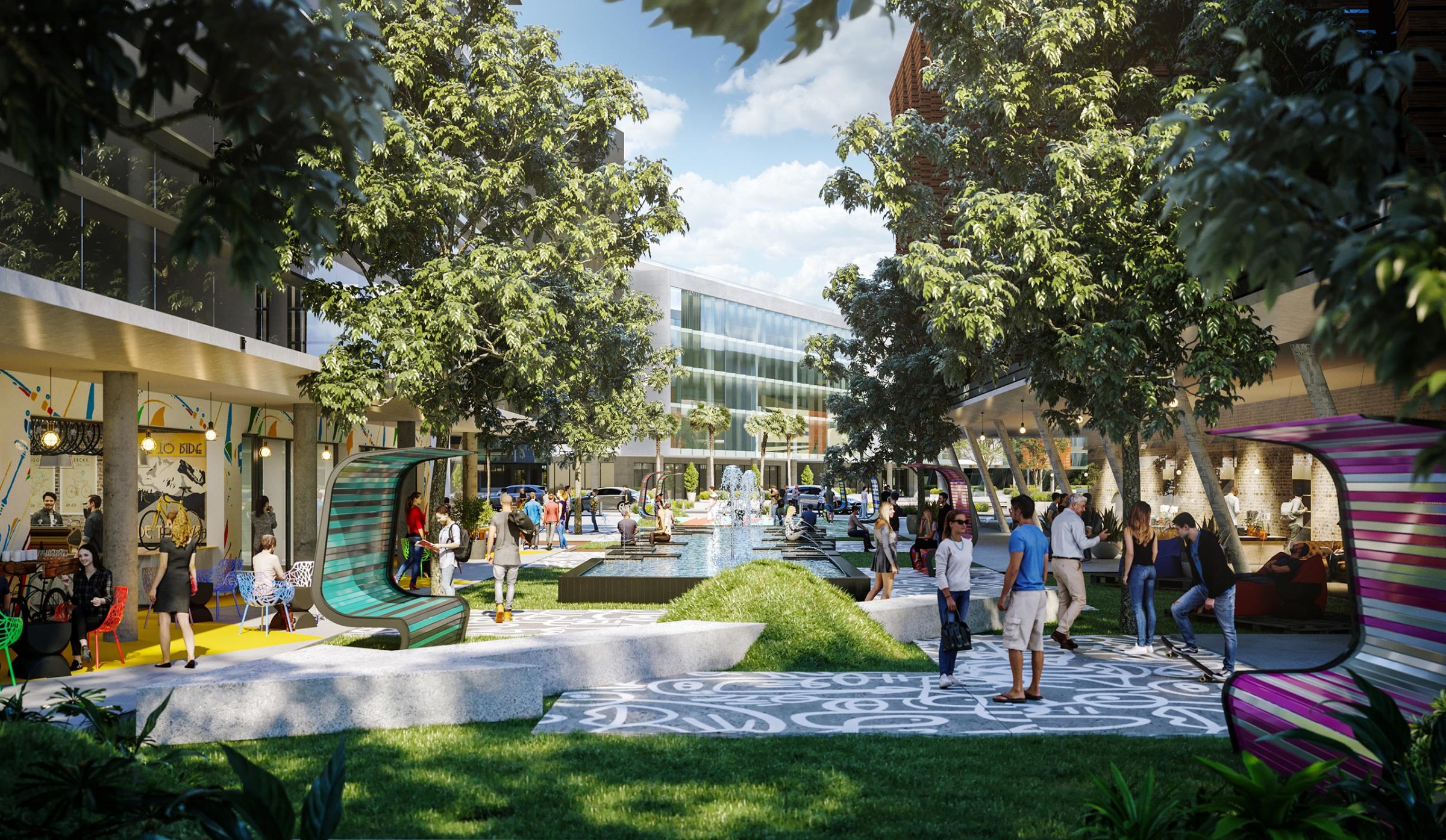 Economic Development Queensland
|

Lumina
Attracting a new generation of innovators and pioneers in health and tech, Lumina plays a central role in bringing a brighter future for the Gold Coast Health & Knowledge Precinct to life.
Services
CGI
Place Branding
Place Visioning®
CHALLENGE
Across 200 hectares, on the site of the former Commonwealth Games Athletes Village, the Gold Coast Health and Knowledge (GCHK) precinct was established to become a world-renowned community of ideas, life and innovation. Developed by Economic Development Queensland (EDQ) the site includes two major hospitals, Griffith University, parklands, a commercial hub and residential offerings.
EDQ engaged Hoyne to revamp the positioning of GCHK with a vision and place identity for its 9-hectare commercial precinct — a key hub to serve as a flagship destination for innovators in health and tech-related businesses. In a competitive national landscape, with numerous health and knowledge precincts being incentivised by federal government knowledge economy initiatives, it was essential that GCHK's new destination stood out from the crowd.
The need for this essential distinction was heightened due to perceptual barriers of the Gold Coast region — a place recognised more as a lifestyle destination than a place of disruptive innovation. Our challenge was to ensure an appeal to start ups and multinationals that would otherwise be drawn to traditional innovation centres of Sydney, Brisbane, Melbourne and internationally.
APPROACH
Challenging clichéd perceptions, our creative approach was to amplify existing innovators and inspire future disruption of the Gold Coast. Highlighting individuals, the expression centred on a simple yet powerful idea: gamechanging brilliance is in our DNA.
Hoyne created the name Lumina to embody a narrative of game-changing brilliance and the personal talent and passion of individuals in pursuit of it. The name also captures the power of the place as a whole, illuminating life and learning for individuals and the wider community. Amplifying this foundation is a DNA-inspired graphic system that shines and ripples with ever-evolving discoveries. A playfully bright colour palette was purposefully incorporated to distinguish Lumina from a sea of traditionally blue-toned identities related to health.
With little to no architecture in place, Hoyne's Image Making team were key in visualising the experience and narrative of Lumina in CGI and video — conveying an active, vibrant and diverse destination designed to inspire pioneering businesses and individuals.