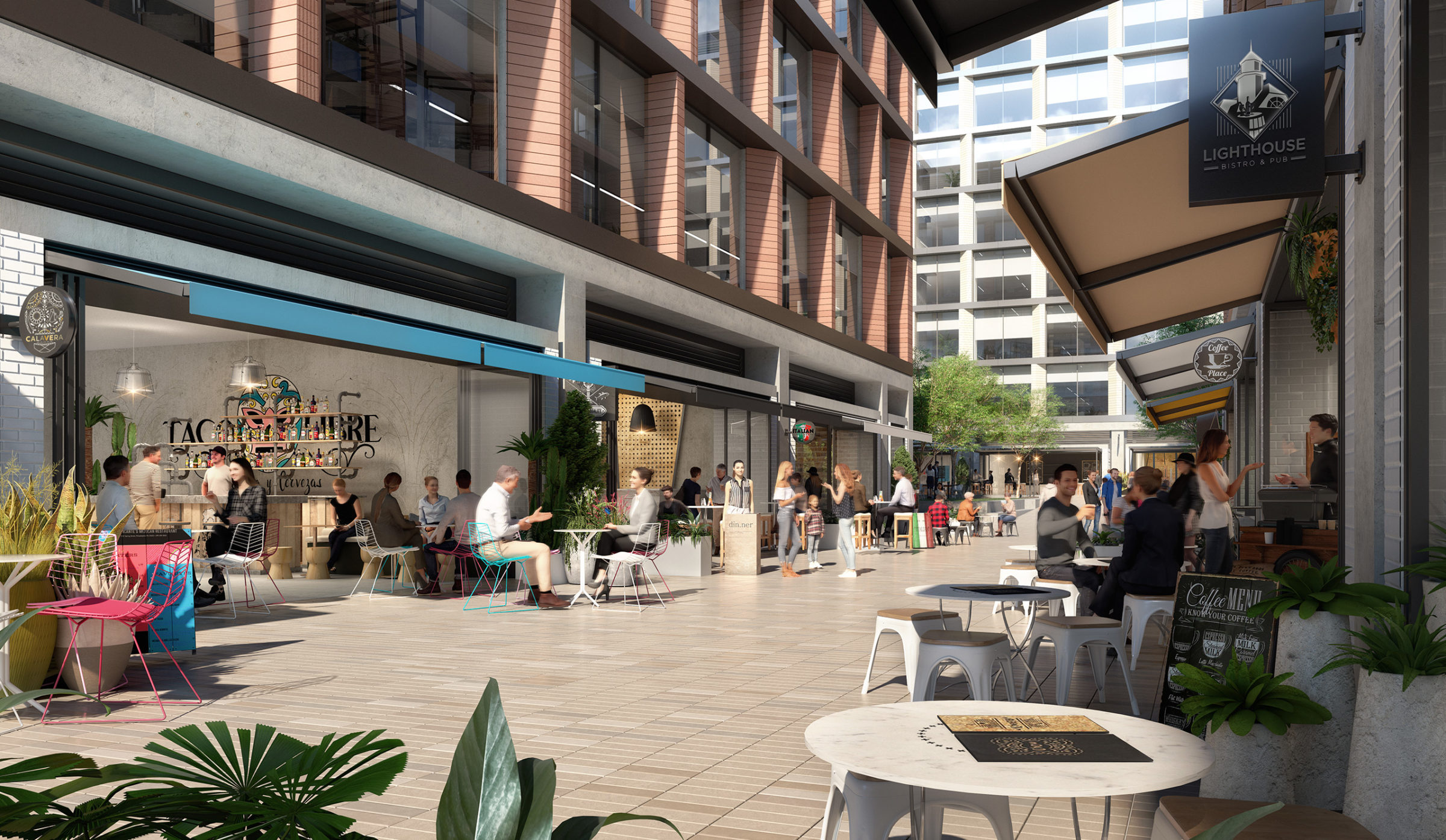 MQX takes the corporate park to a new place
Frasers Property Australia & Winten Property Group
|

MQX
Frasers Property and Winten Property Group's commercial development at Macquarie Park activates place through social engagement and collaboration.   
Services
CGI
Place Branding
Property Marketing
Challenge
Frasers Property and Winten Property Group's Macquarie Exchange is a 15,620 sqm commercial precinct, with four buildings and integrated laneways and collaboration spaces that will be activated seven days a week. Hoyne was approached to deliver a brand identity and a suite of visual communications to appeal to new tenants and celebrate this dynamic new destination for both workers and visitors.
Approach
By acknowledging Macquarie Park as a major national economic and employment node, we capitalised on an opportunity to create a community imbued with character, connection and amenity. Macquarie Exchange was positioned as Australia's first Community Business District: an evolution of the corporate park of yesterday.
Applying an understanding of strategic placemaking, Hoyne fostered direct and tangible connections for businesses and the community. This shifted the precinct from a monoculture to a true ecosystem – offering SMEs something rare in current business park campuses and mitigating any soullessness.
Results
Macquarie Exchange is anchored by people and recognises the evolved workplace dynamic. The campaign reinforces the power of collaboration to inspire and drive achievement, drawing attention to the commercially exciting opportunities on the ground plane. It also leverages the area's new Sydney Metro connection, which provides added convenience for workers and the local community.
The Macquarie Exchange brand communicates energy and power through a vivid, gradient colour palette. The perception of constant momentum is created through the combination of imagery and line patterns. The bespoke typeface offers three font choices: a solid form to use for facts and information; divided letters to reflect the sites laneways; and a font comprised of multiple lines to represent the site's connectivity and social potential.
Project deliverables included the precinct's positioning and naming. This extended to a broad scope of communications assets including brand development, signage, website design, video production and photography. A vision brochure in digital PDF format, an interactive IM document and an eDM template were part of proposal package, as well as CGIs including 360-degree hotspots, a 3D master plan and a 3D stacking plan.