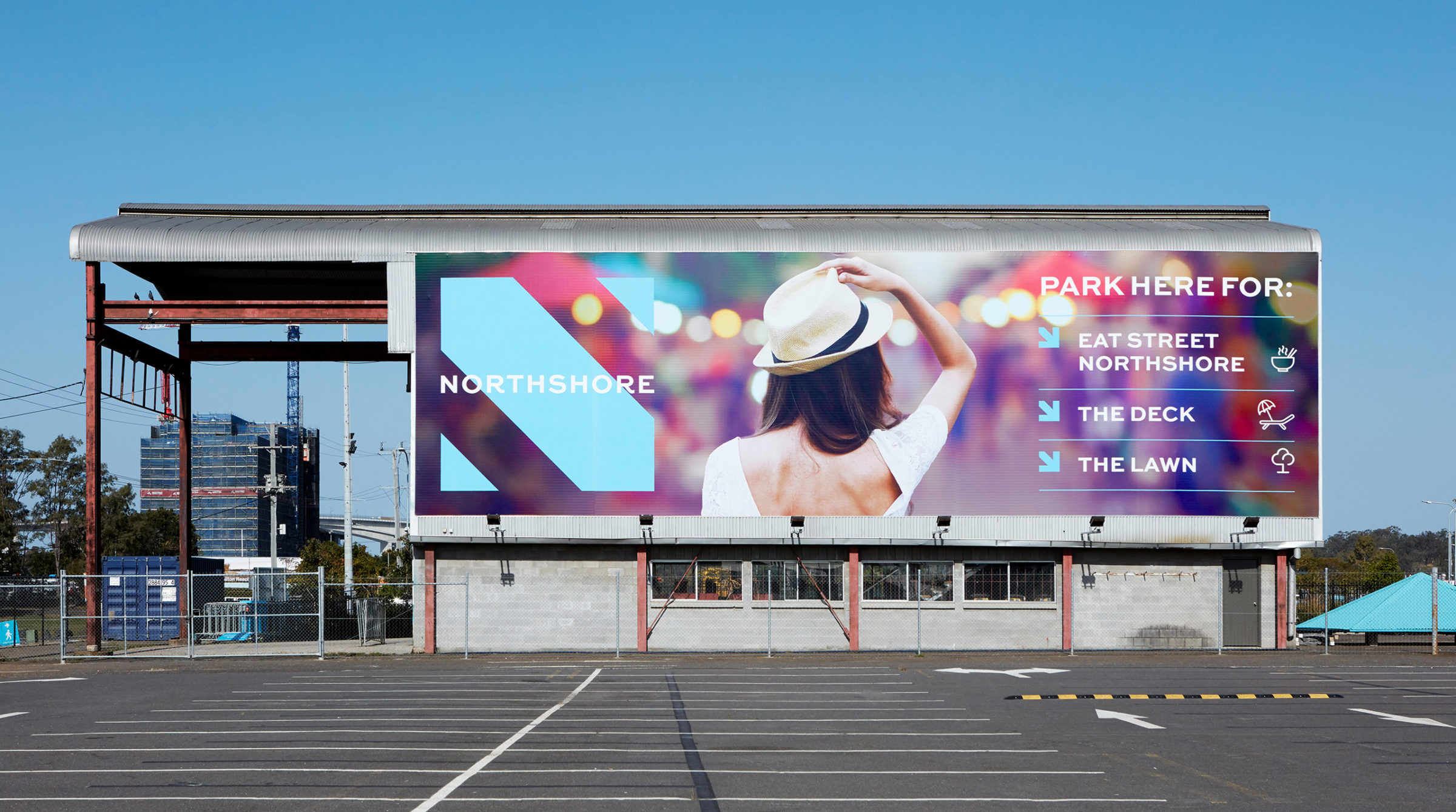 ADDING ADVENTURE TO A NEW WORLD CITY
EDQ
|

Northshore
Putting Northshore on the map.
Services
Place Branding
Place Visioning®
CHALLENGE
Northshore is Queensland's largest urban waterfront renewal project. It's a $5 billion mixed-use project comprising residential, retail, commercial, hotel, incubator, entertainment and sports facilities. Over the next 20 years the historic wharf site will be transformed into a premier waterfront suburb. EDQ needed to put Northshore on the map and provided a simple KPI that people should be able to jump in a taxi and ask to be taken to Northshore without direction or explanation. 
APPROACH 
We uncovered a perceived lack of diversity in Brisbane. This presented a clear opportunity for Northshore. By placing cultural experiences at its heart Northshore can be the key that unlocks Brisbane's New World City status. A suburb's strength is rooted in a single-minded experience giving present and future residents a sense belonging and purpose. It provides something for the community to rally around. Hoyne positioned Northshore as 'inspiring new adventures in life and business', a proposition that invites diverse audiences to explore new and different experiences across arts, culture, food and dining, surrounded by great amenity within a safe, family-friendly environment.
RESULTS
The vision has been applied across all commercial and residential operations on site and is guiding future developments and activations. A 5-year site activation plan has been curated for the revised brand ensuring the activations are 'inspiring new adventures' for all audience groups.