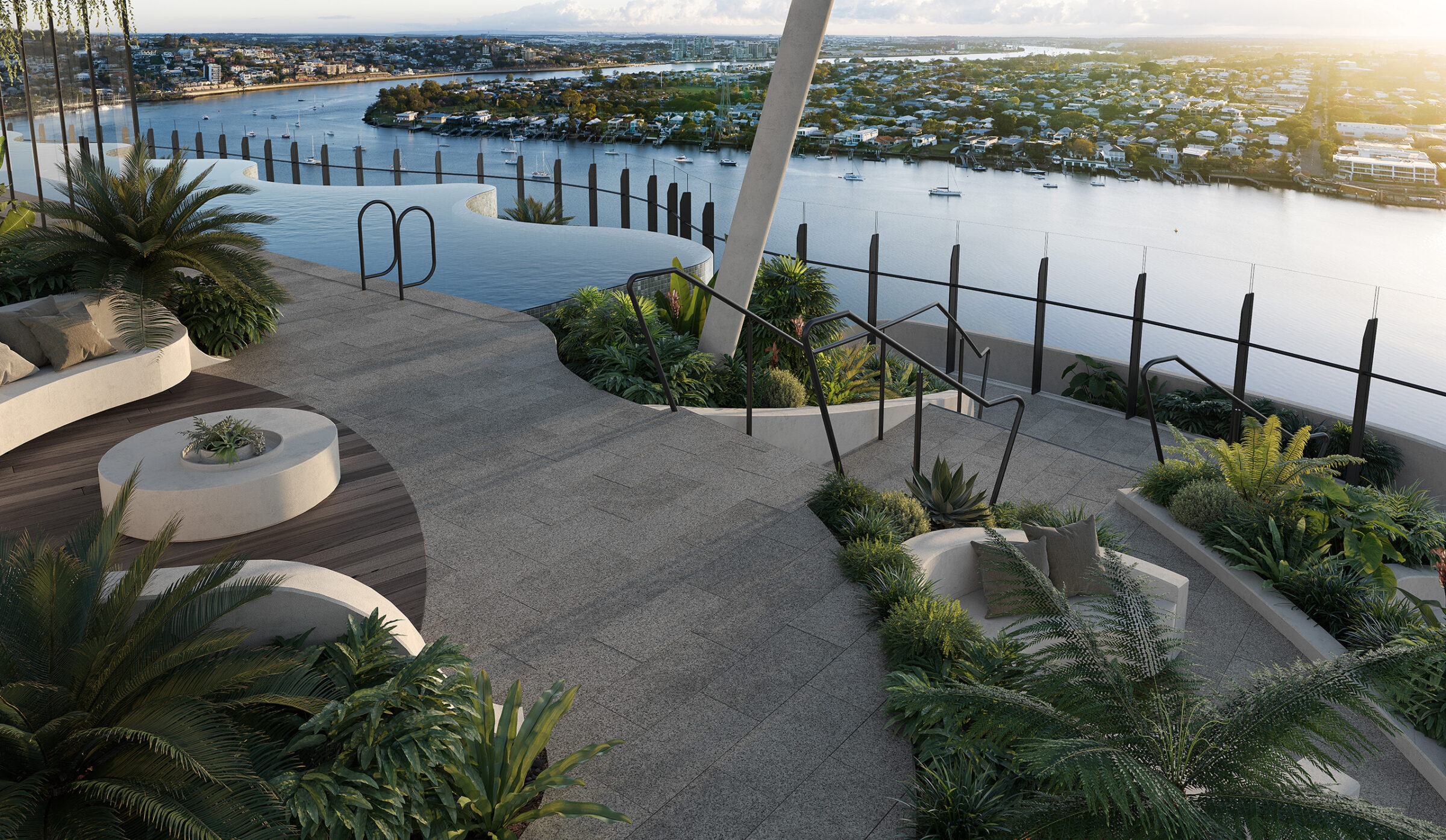 Holistic living, Newstead style
Mirvac
|

Quay
Quay by Mirvac is a premium apartment development in Brisbane's suburb of Newstead.
Services
Place Branding
Property Marketing
Challenge 
Mirvac is creating a connected and vibrant community at Waterfront, Newstead – developing one of the last and largest tracts of land along Brisbane City's waterfront. The project has been a catalyst for the evolution of Newstead, reshaping it into one of Brisbane's most popular precincts with parklands, roads, cycleways, community facilities and retail. It is also home to the first residential buildings by Mirvac – Pier, Park and Unison. This next release will deliver approximately 140 apartments on completion. The launch needed to leverage the value in the precinct but also required a clear value proposition to ensure the apartment tower is unique, competitive and defensible in the market. The premium residential building includes resort like amenity and services to enhance the residential experience, as well as being in one of the best locations in the precinct with unrestricted river and city views.
Approach 
The competitive environment of high-density and boutique developments highlighted the need to emphasise Quay's wellbeing focus. While many competitors highlight luxury by showcasing opulence this was an opportunity to align to a key consumer desire for a more holistic state of being, where one's physical, spiritual and emotional health are in sync. Quay Waterfront was positioned as the ultimate luxury wellbeing experience where every detail has been conceived to work in harmony and deliver a more holistic quality of life. By instilling a greater sense of purpose this created a more compelling story to engage buyers and the community, shifting the focus from features to the value they impart.
Results
Quay sold more than $95 million off-the-plan apartments before its official launch. Sales at the site represent more than 50% of the 143 available apartments in the development and the success of Quay has prompted Mirvac to fast-track plans for their next apartment release at Waterfront, Newstead.