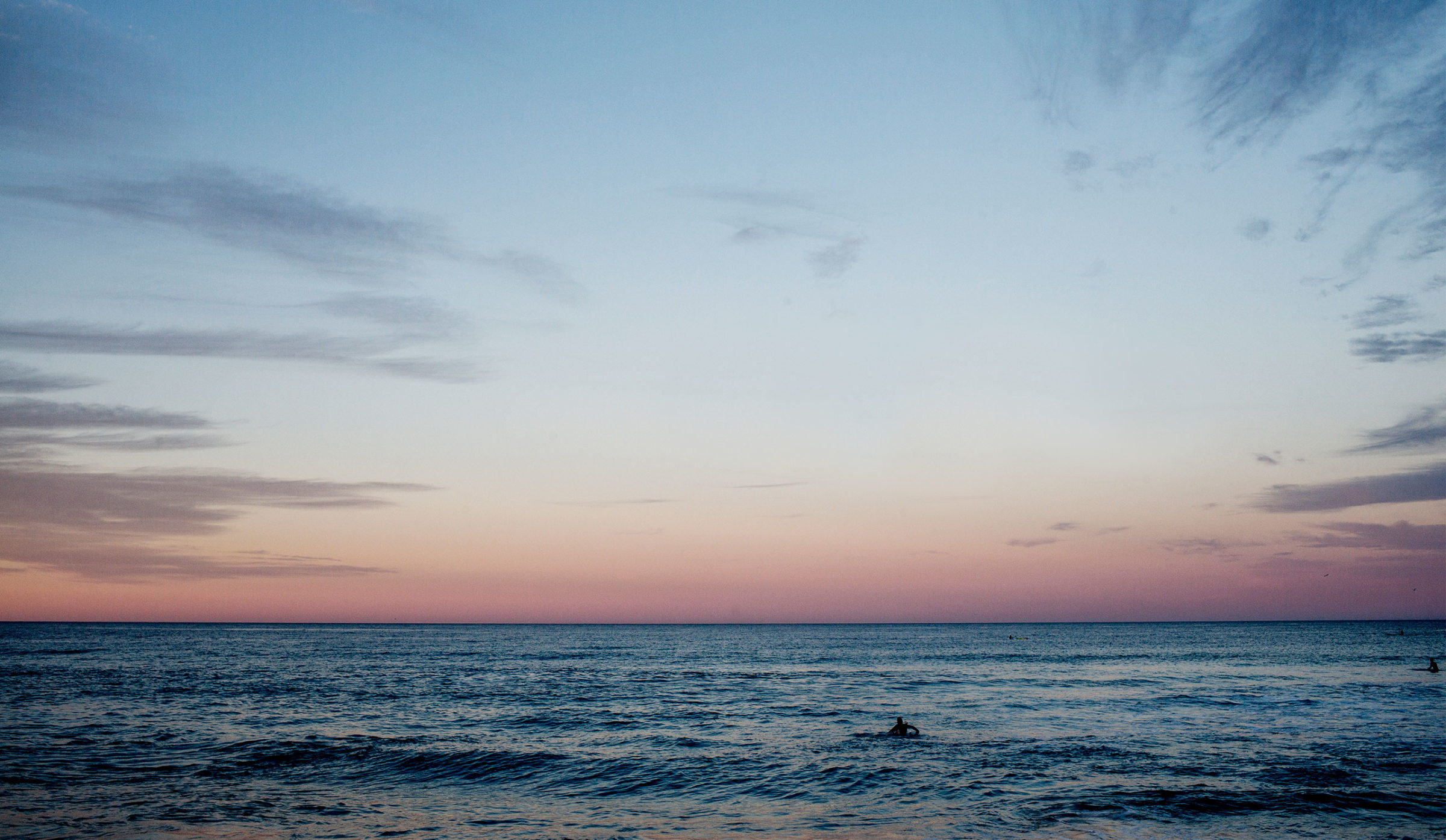 Nothing between
you and the sea
Made Property
|

Shoreline
Shoreline by MADE Properties presented a rare opportunity to live right on the beach in Sydney's iconic surfing suburb of Manly.
Services
CGI
Place Branding
Property Marketing
CHALLENGE
Hoyne was briefed to create a compelling campaign for the fourteen penthouse apartments that would speak to a target audience of beach loving owner occupiers and locals who already knew and loved the area. The key challenge was to avoid a clichéd vision of Manly, and instead to create a campaign that was nuanced and focused on the exclusivity of the offering.
APPROACH
Given the location, the campaign is founded on the concept of coastal privilege; but while traditional images of Manly show sunshine, beach and blue skies, a more sophisticated approach was required to reflect the architecture and quality of the product. Black and white photography captures the simplicity of Manly's beauty – moments in the waves, the buzz of the village and the magic of the sunset.
The 'Semaphore' alphabet has been used to create a graphic language throughout the campaign, in a further subtle nod to the ocean front location; the chosen characters spelling out 'Manly'.
RESULTS
The campaign articulates the exclusivity of the lifestyle on offer, where every day, at a certain hour, you can have one of the world's most beautiful beaches all to yourself. The clear focus of the design contributed to the impressive sales results and high price point achieved.