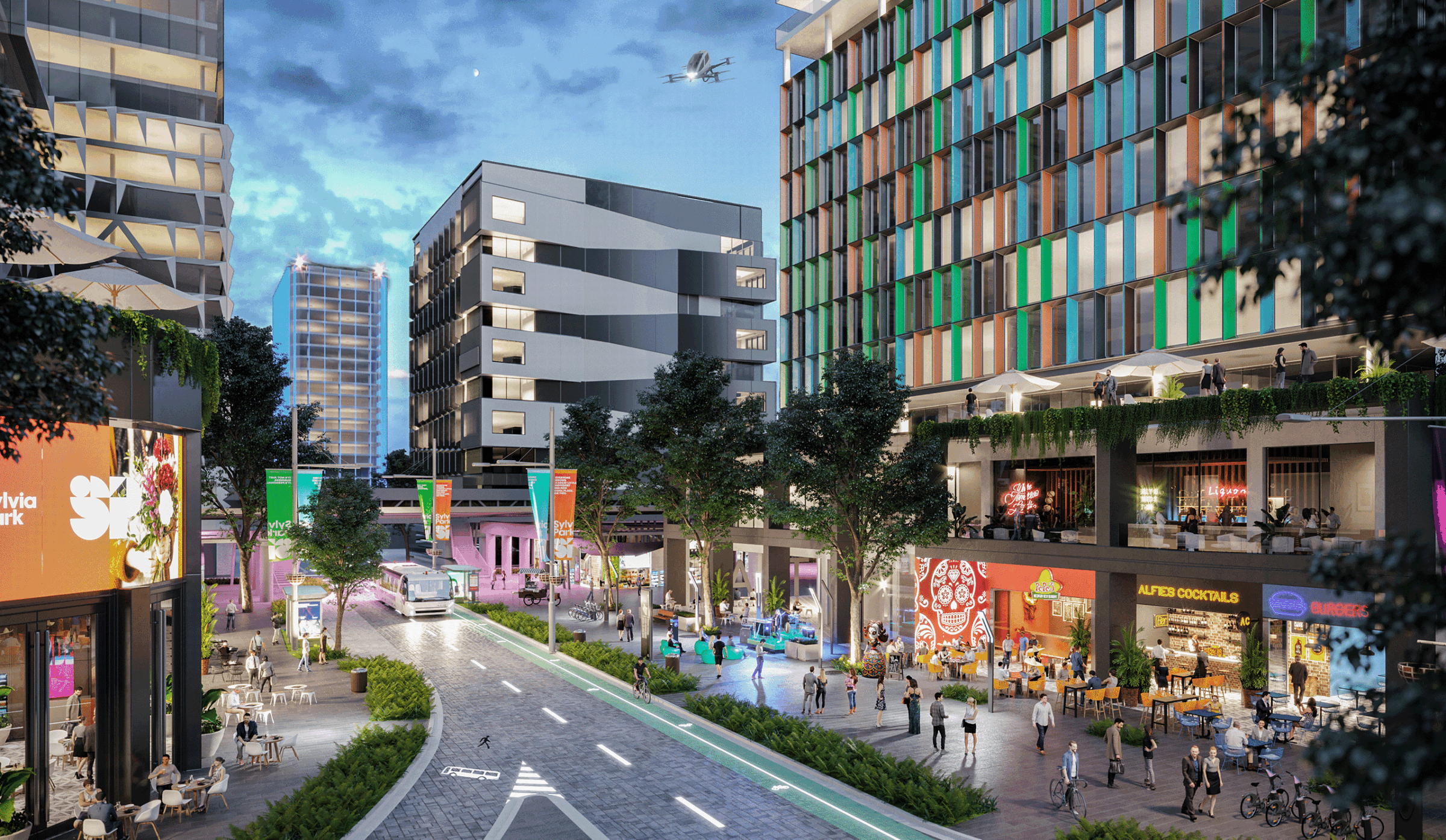 Sylvia Park – Place Visioning
Kiwi Property
|

Sylvia Park – Place Visioning
Hoyne has been working on the place vision for Sylvia Park with Kiwi Property.
Service: Place Visioning
Type of Development: Mixed-Use 
Size of site: 24 hectares
Sylvia Park was developed by Kiwi Property between 2006 and 2007, and has since grown to become New Zealand's largest shopping centre. Its $277 million expansion will see Sylvia Park become a thriving community where people can work, shop, live and play, located 10k south of the Auckland CBD.
The opportunity was to establish a new mixed-use destination in Auckland. The development will target commercial, retail and community uses.
Hoyne's role was to work closely with Kiwi Property's development team to prepare a clear place vision for Sylvia Park that would guide the evolution of the current shopping centre into a true mixed use community.