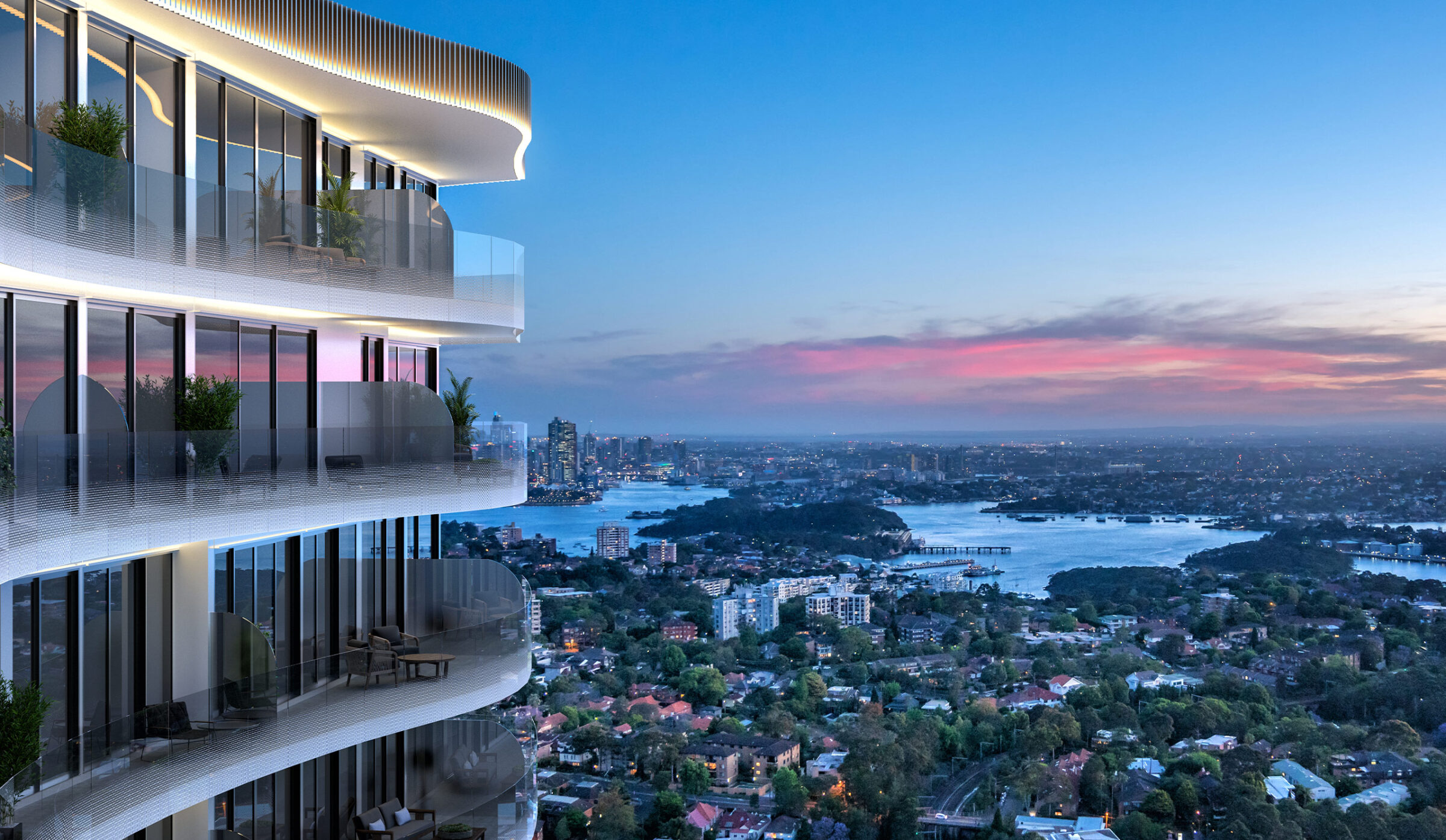 New Hope Group & VIMG
|

The Landmark
Designed by award-winning architect, Tony Leung The Landmark is set to deliver 481 new apartments and penthouses to Sydney's Lower North Shore.
Services
CGI
Place Branding
Property Marketing
CHALLENGE
With 7,500 new dwellings anticipated in the St Leonards area, including multiple tower developments, The Landmark was a tall order. However, the team rose to the challenge with a considered, differentiating marketing campaign that positioned The Landmark as the superior investment and residential product.
APPROACH
The campaign positioned The Landmark as a sculptural, eternal, iconic masterpiece that redefines North Shore living and seamlessly integrates with Sydney Harbour – the one and only choice for elite living in St Leonards. The remarkable amenities and interiors underpinning the building's "landmark" status are showcased throughout – including the proposed base-level precinct, Friedlander Place, which will be a sophisticated village of intriguing tastes and dining experiences, day and night.