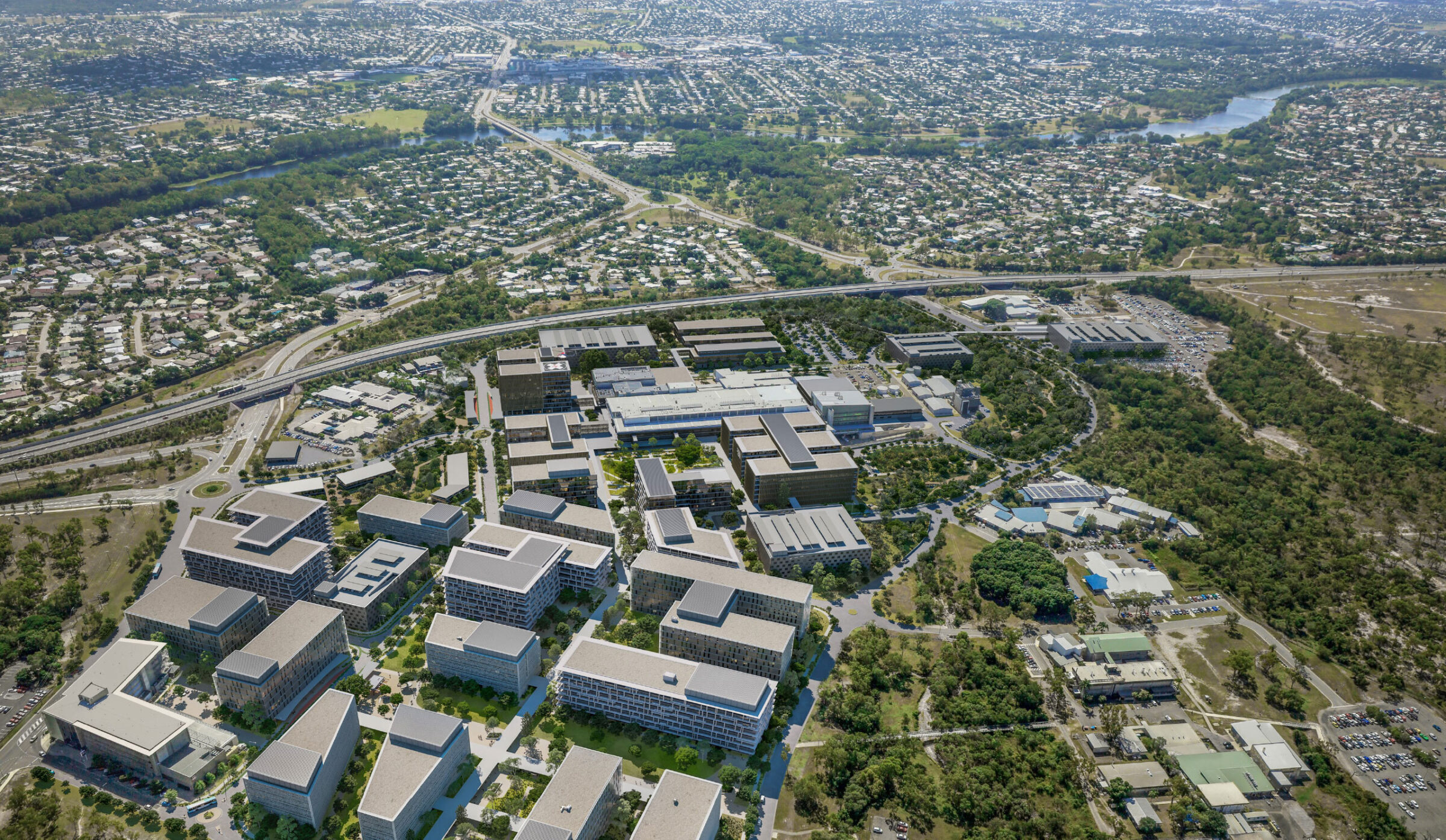 A world-leading destination for tropical health, education, innovation and lifestyle
JCU & THHS
|

TropiQ
Hoyne was tasked with creating a clear and compelling place brand strategy, name and identity for TropiQ, the Townsville Health and Knowledge Precinct established under a partnership between James Cooke University (JCU) and the Townsville Health and Hospital Service (THHS).
Challenge
Bringing together over 70 organisations, institutions and businesses, this vast, diverse precinct required a central narrative that positioned it as a destination – ensuring its ability to attract and retain global talent in an increasingly competitive landscape.
Hoyne's strategy needed to define a core advantage that set TropiQ apart from the plethora of other health and knowledge centres that existed worldwide, linking its members and driving long-term success.
Approach
Through stakeholder interviews, workshops, research and analysis, Hoyne established TropiQ's core advantage as its unique location on the doorstep of one of the world's most diverse natural ecosystems. Targeting individuals and organisations who seek to make a positive difference in an age of increasing climate challenges, the precinct's purpose was defined: to protect and empower life through the application of tropical intelligence.
The creative solution for TropiQ was articulated within the idea 'Living Impact'. This bold, bright and agile expression was designed to flex for a wide range of communication needs, elevating TropiQ's market presence on the world stage.
The name TropiQ immediately references the precinct's positioning of tropical intelligence, combining the words 'tropic' and 'iQ'. Messaging and language utilises a call-to-action approach, targeting the mindset of audiences to be part of greater outcomes for people and the planet.
Through a colour palette drawn from the local landscape and a distinctive visual language inspired by Indigenous artwork, the TropiQ brand purposefully connects to its tropical setting as an authentic part of the community.
Results
Hoyne engaged in a collaborative development process to distill a diverse set of stakeholder needs and opinions. The outcome of this process, TropiQ's strategy and identity, was met with positive reviews. JCU and THHS are now in possession of a unifying place narrative and purpose, with a cohesive identity that positions TropiQ as a world-leading destination for tropical health, education, innovation and lifestyle.