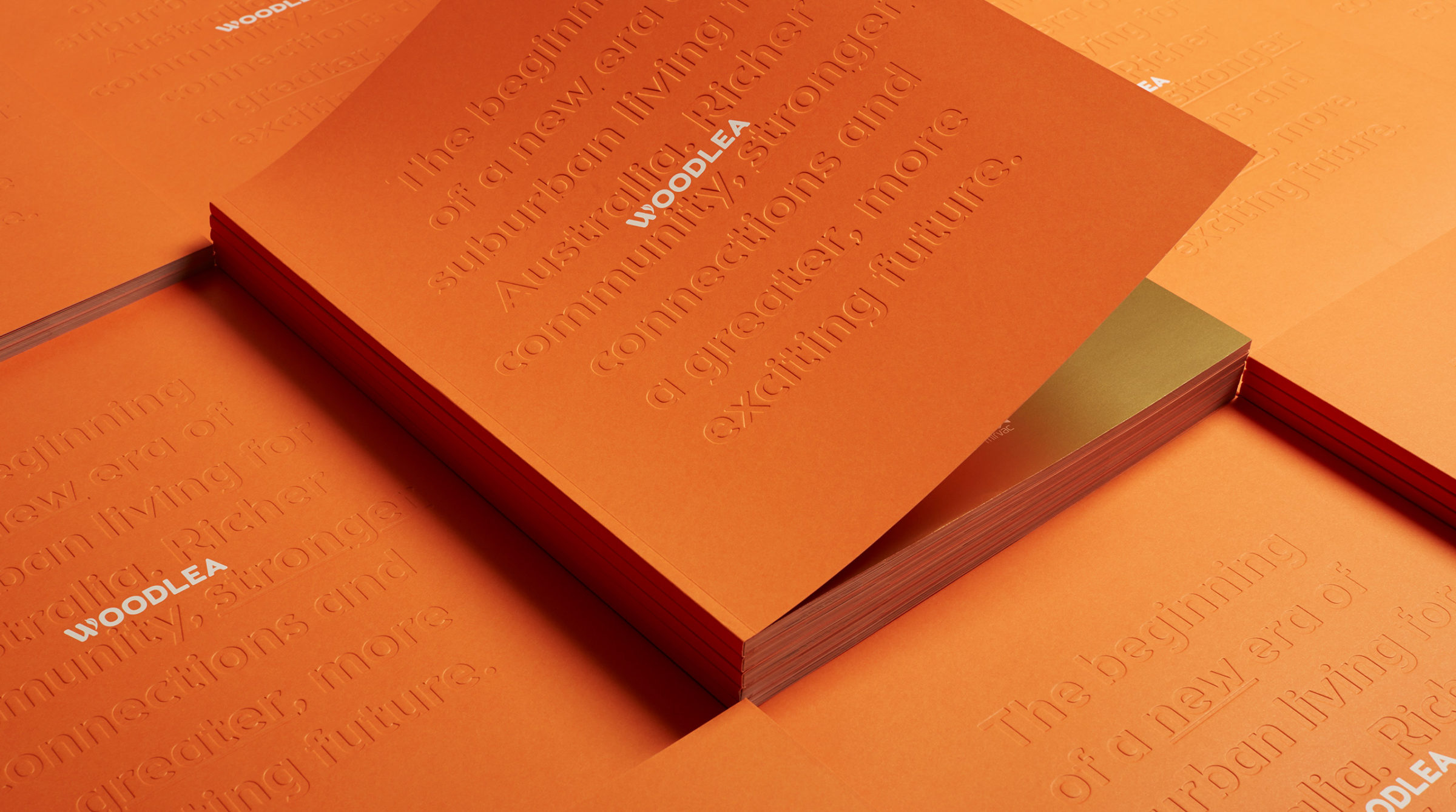 The fastest selling community in 2015
Mirvac & VIP
|

Woodlea
The fastest selling community in 2015
Services
Place Branding
Place Visioning®
Property Marketing
CHALLENGE
Woodlea by Mirvac and VIP is a new community, 29kms from Melbourne. Launching with 100,000 other lots already on the market in Melbourne's west, and with just red earth and sparse trees in place, a vision was required that would inspire 7000 new householders.
APPROACH 
Hoyne asked the question: Could Melbourne create the world's most liveable suburb? and proposed that Woodlea should enter the market as the unrivalled benchmark of modern, suburban living. Hoyne attended numerous masterplanning workshops with Mirvac, other consultants and planners.The innovations required to justify the 'benchmark' proposition were identified and ideas developed to give the community permeability — a hub for Melbourne's west. 
A literal big picture approach was taken to the vision, brand and marketing showing how this community would ultimately look and perform. The positioning saw Woodlea lifting suburban living to new and inspiring standards. Buyers feel confident this is a place to thrive in a burgeoning region of Australia. 'Live bigger at Woodlea' became the catch cry and this was brought to life through all communications, with the sales display providing a virtual and interactive immersion into the lifestyle on offer. Key amenity was developed within months of launch, including a city-quality cafe and adventure playground, demonstrating Woodlea's commitment to community spirit and with the objective of building a sense of belonging amongst homebuyers. Hoyne has also contributed to site activations such as events and festivals and information sessions.    
RESULTS
Launching in March 2015, the first 70 lots of the Woodlea community were sold out within hours. Online pre-registrations for a subsequent land release reached capacity in less than 30 seconds. Ongoing, consistent monthly sales significantly outperformed competitors and resulted in Woodlea being was named the fastest selling community in 2015 and for the first quarter of 2016 in an independent research report from the National Land Survey Program (NLSP).