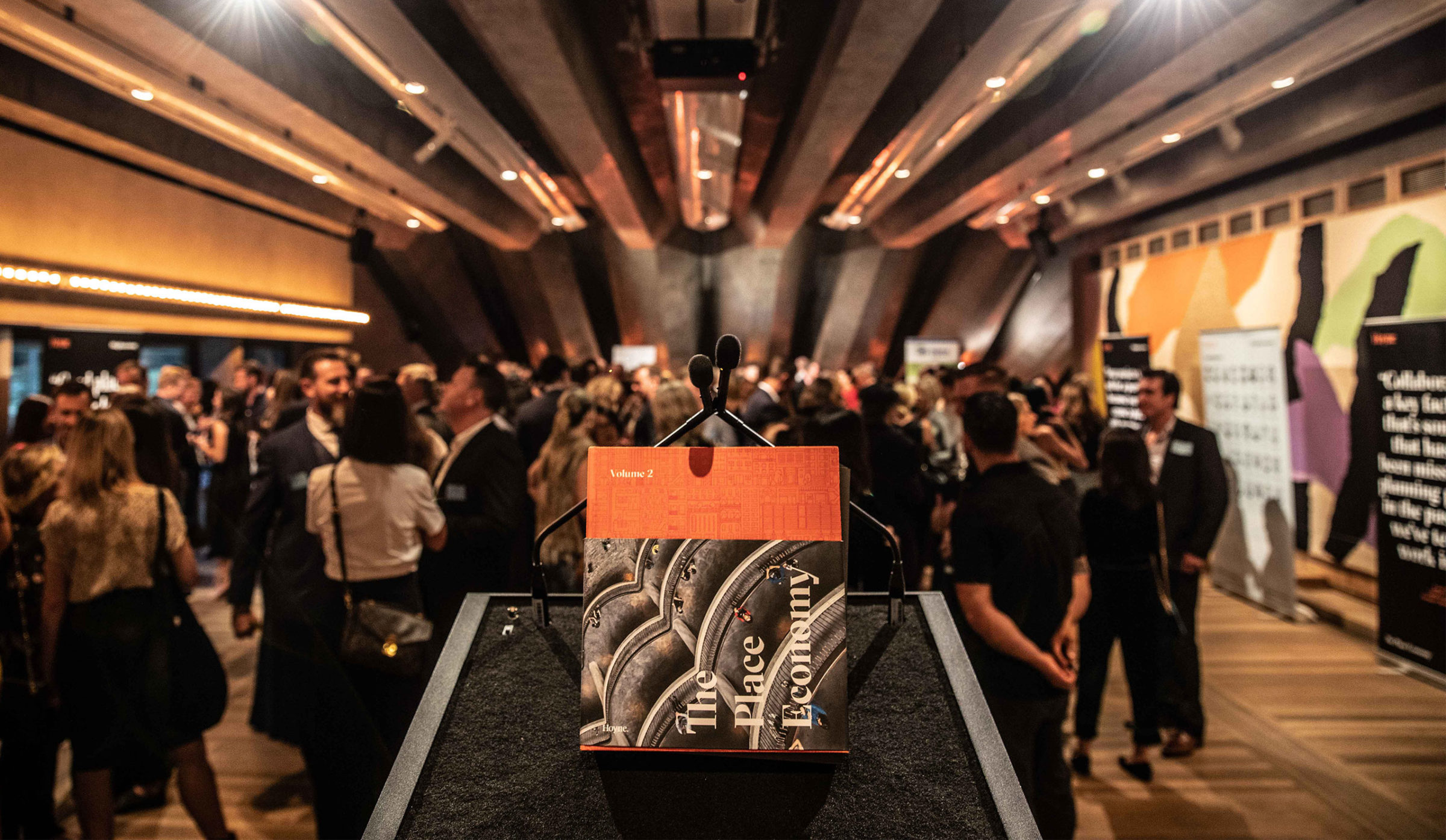 Launching The Place Economy Volume 2
Events
|

2 04 2019
Three stellar events, three outstanding venues, one book with an inspiring message and thousands of dollars raised for charity.
In March we had held events at the Sydney Opera House, Melbourne's Federation Square and Brisbane's Gallery of Modern Art to celebrate the launch of The Place Economy Volume 2.
We were privileged to have industry leaders Peter Poulet, Central City District Commissioner at the Greater Sydney Commission; Chris Langford, Joint Managing Director of Newmark Capital and Graham Quirk, Lord Mayor of Brisbane speak at the launches. They each voiced their individual observations about the property industry and how it is evolving, and the impact that works like The Place Economy are having on its progression.
The Place Economy Volume 2 itself dives deep into what makes successful places tick. The biggest nations, the smallest neighbourhoods and in between, the book examines how socially and economically successful placemaking is possible at any scale. It features thought leadership from Tourism Australia, the Greater Sydney Commission and George Washington University. Plus insights from Singapore's Housing Development Board and the Queensland Art Gallery & Gallery of Modern Art and many more.
As before we're donating 100% of The Place Economy Volume 2 sales to Habitat for Humanity Australia, helping them build strong communities in the Asia Pacific.
We'd like to extend a huge vote of thanks to everyone who attended the launch events or has purchased a book since then; it is because of their generosity that we have raised $90,000 for Habitat for Humanity.
If you want to find out more about The Place Economy or purchase a copy of Volume 2 then click HERE.
You Might Be Interested In: