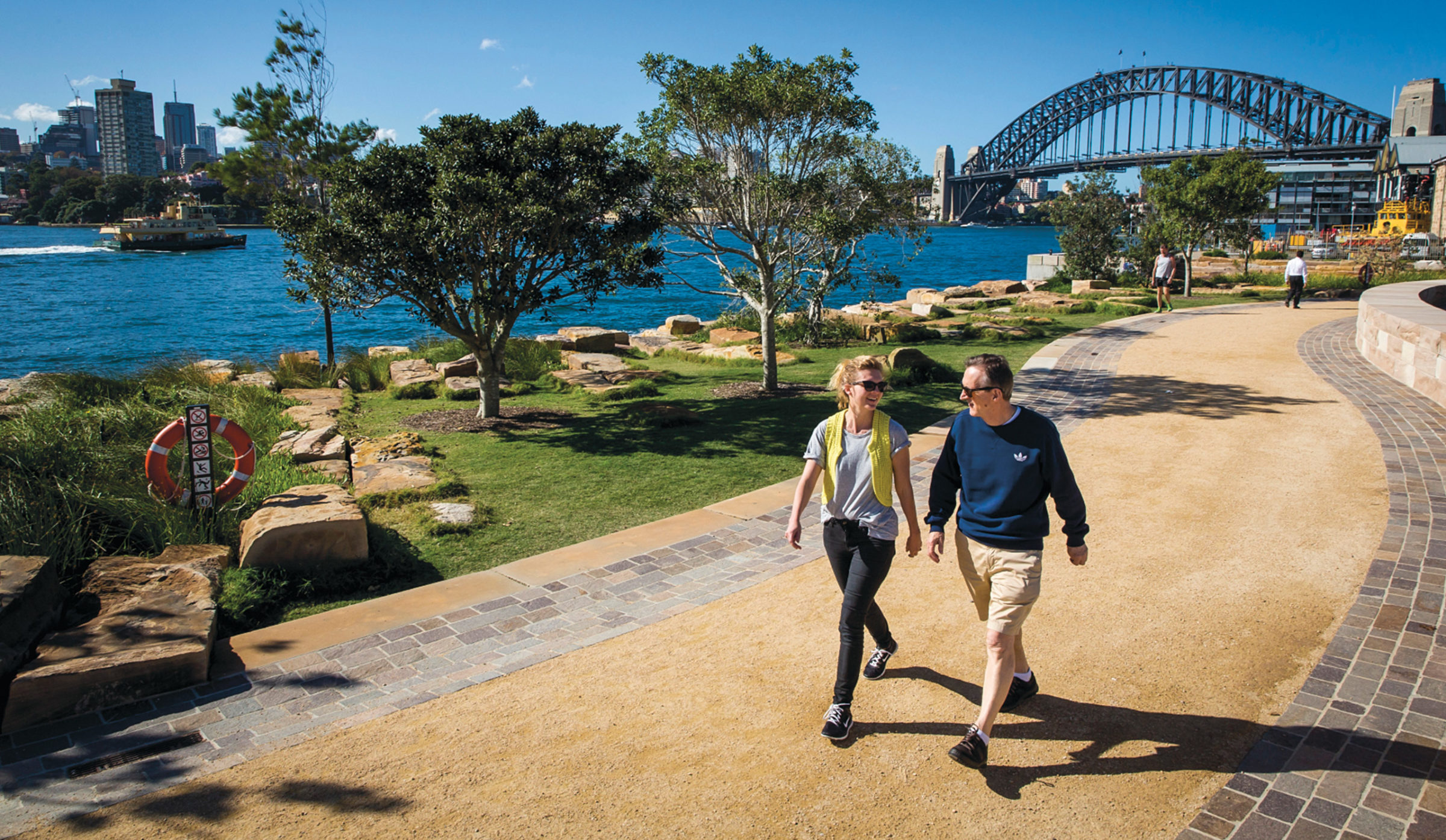 Why COVID-19 will increase the value of parks and gardens

Insights
|

23 04 2020
Our Principal Andrew Hoyne is kicking off our Positive Placemaking series by looking into the impact that COVID-19 has had on our appreciation of green spaces.
One of the countless sad side-effects of COVID-19 I've observed is the closing of botanic gardens in cities worldwide. Melbourne's Royal Botanic Gardens locked its beautiful Nareeb gates, shipped over from England in the 1800s, at the end of March, leaving only essential staff members to roam the spectacular 38-hectare parklands. The bats had the place to themselves! A decision like this is not made lightly. City leaders understand the role gardens play in the lives and hearts of citizens.
Interestingly, however, local city and suburban green spaces, from pocket parks to sporting grounds, walking tracks and any 'natural' wedge in-between, have taken on new significance in our lives, becoming the social anchors of communities.
While the kids might have to stay off the play equipment, they have adapted quickly, running and rolling their way across whichever paths and lawns they encounter. Pre-dawn dog walkers now know the sensation of sun on their skin after ditching the daily commute and 'park time' has become the most popular social activity for friends and families (no more than two at a time of course) after 'quarantinis' via Zoom or Houseparty. Social distancing means more people are utilising their local park than ever before. And more people are finally meeting their neighbours.
With this in mind, perhaps developers and local government will start to see more value in green spaces generally. Rather than just being a patch of grass that's shoehorned in to accommodate some landscaping or a kickabout space, now seems like the time to revisit the Victorian idea of the park as the place that brings people together in the most beautiful surroundings possible.
By increasing the amount of flowering plants and trees, using stone, creating meandering pathways and ornate fenced areas, new fountains and water play areas, and by creating secluded pockets, spaces for intimate gatherings or personal reflection, we could move towards the park as the community's meeting place and the perfect antidote when fresh air, connection to nature and space to stretch our legs is required.
For decades now, local councils have claimed the upkeep of attractive public spaces is too costly to consider. I'd argue the return on investment is manifold. Many modern developments have a patch of grass, and some trees if you're lucky, and to be honest they look pretty awful. Whereas old world green spaces like those found in European cities are beautiful, captivating and memorable. In Australia, new or improved ornate small spaces or outstanding parks actually have the potential to turn suburbs and neighbourhoods into destinations, altering personas and place brands completely.
In a densified city, where there are growing populations living in smaller residences, it's not hard to see the popularity of outdoor spaces with striking natural elements growing from hereon in. Recognising this popularity and catering to it will undoubtedly be an advantage in any new development and should probably be looked at in established areas as well. Perhaps underutilised spaces of other types can be repurposed or beautified?
If we've learned anything during this current crisis it is that human beings have not lost the ability to adapt and innovate when it comes to new lifestyles and behaviours. We don't need 38 hectares. We don't need huge tracts of land. We do need multiple green corners in our communities, beautifully designed, where we can stop, recharge and reconnect. A little time and a little space can bring about a lot of benefits, most of them social but, for the canny developer, some of them commercial as well.
For some urban garden and green space inspiration take a look at London's Best Secret Gardens, John F Collins Park, Philadelphia and Green Copenhagen. 
by Andrew Hoyne
You Might Be Interested In: