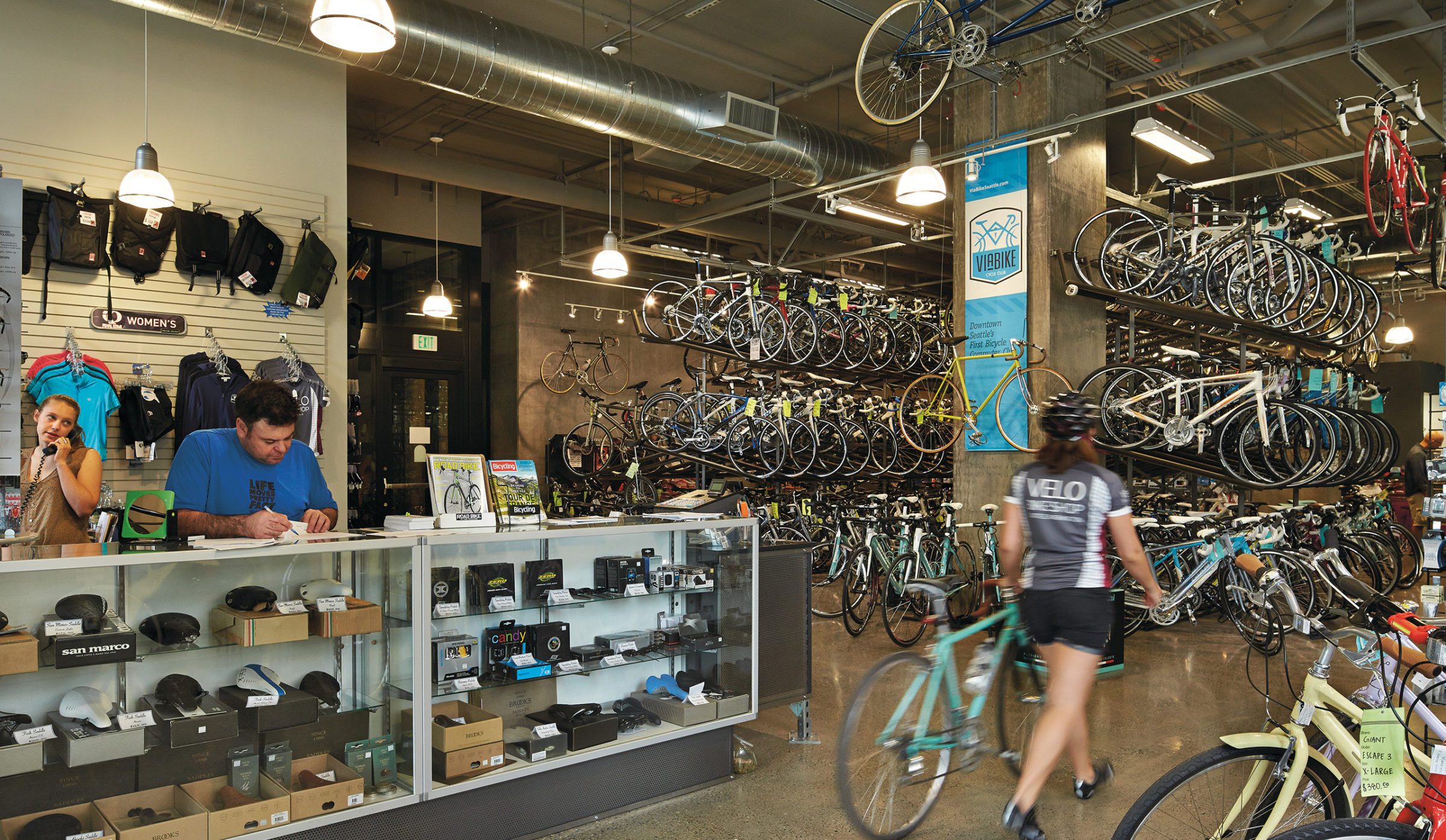 Ride or Die: Changing Transport Needs Impact Commercial Assets
Insights
|

13 05 2020
As alternative modes of private transport like cycling increase exponentially in popularity this poses both a challenge and an opportunity for commercial office developers and asset owners.
How many of us have taken up cycling, walking or running as a way to get out of the house in recent months? As I walk or ride to the studio through deserted streets each morning I can't help thinking that even as lockdown eases that many of us will continue to avoid public transport for the foreseeable future and that alternative modes of private transport from cycling, to electric scooter and e-bikes will continue to dramatically increase in popularity and usage.
In Europe and the US this trend is already in evidence; in London, temporary cycle lanes are being planned for major routes around the city, and on-street parking and car lanes will be commandeered to create wider pavements. In New York, the city government wants to have 100 miles of road temporarily turned into "open streets" near its parks for cyclists and pedestrians. Meanwhile in Paris in order to ease pressure on existing public transport routes, cycling lanes that follow the Paris Metro's most popular routes are also being considered. In total, 400 miles of temporary cycle routes are planned for post-lockdown Paris. Berlin and Milan are redrawing road markings to create more room for cyclists and pedestrians. Closer to home in Melbourne Lord Mayor Sally Capp has announced that carparks will now make way for footpaths along with 12 kilometres of pop-up cycling lanes that are to be built so people can socially distance as Melbourne's CBD restrictions start to ease and people return to work.
This poses both a challenge and opportunity for commercial developers and asset owners. Offices will need to increasingly accommodate for this new method of transport. And by accommodate, I mean more than just installing some bike racks and showers as part of end-of-trip facilities because this shift heralds a change of culture. In the past people who cycled or walked to work were often in the minority, but these transport methods will now, thanks to COVID-19, become very common and mainstream. And as their numbers rise exponentially this means developers and asset owners need to seriously rethink the arrival experience for these transport modes.
The focus will be on safety, not just for the people arriving, but also for the general public as pedestrians will really be effected but this change. I can imagine a safety warden stationed at each office carpark entry at peak arrival and departure times, different line markings and designations in car park entries and better spaces for storage than just a chain link fence cage. There will also be easy to use bike pumps built into the spaces. For the first time, interior designers will get to add a zone to their brief, and transform these uninviting spaces of concrete, to areas with a proper sense of arrival and comfort. You'll also start to see other aesthetic improvements such as well as cool mural and wall graphics.
Aurora Place in Sydney is a great example of a development who is already ahead of the curve in this respect with 165 bike spaces, showers, towels, hair dryers and straighteners, irons and ironing boards, phone-charging stations, and an in-house dry-cleaning service. There is even a vending machine for essential spare bike parts.
This shift will in turn have an impact on buildings by creating a stronger wellness culture. This will also potentially have a knock-on effect for multiple considerations, from the the choice of F&B tenants to the creation of shared health and fitness services. Such as Lendlease's Wellness Hub, a designated space for preventative care which comprises dedicated rooms and adjoining spaces for training, as well as for activities such as yoga, Pilates, boot camps and guest speakers, who lecture on everything from stress management to nutrition.
This shift will not be short lived. It's here to stay. So adapting to it will be key to asset owner's abilities to stay ahead of the competition through differentiation, engagement and service. And just like the philosophy inherent within our Place Visioning service, this will enable developers and asset owners to deliver social benefit while creating long term economic upside.
by Andrew Hoyne
You Might Be Interested In: