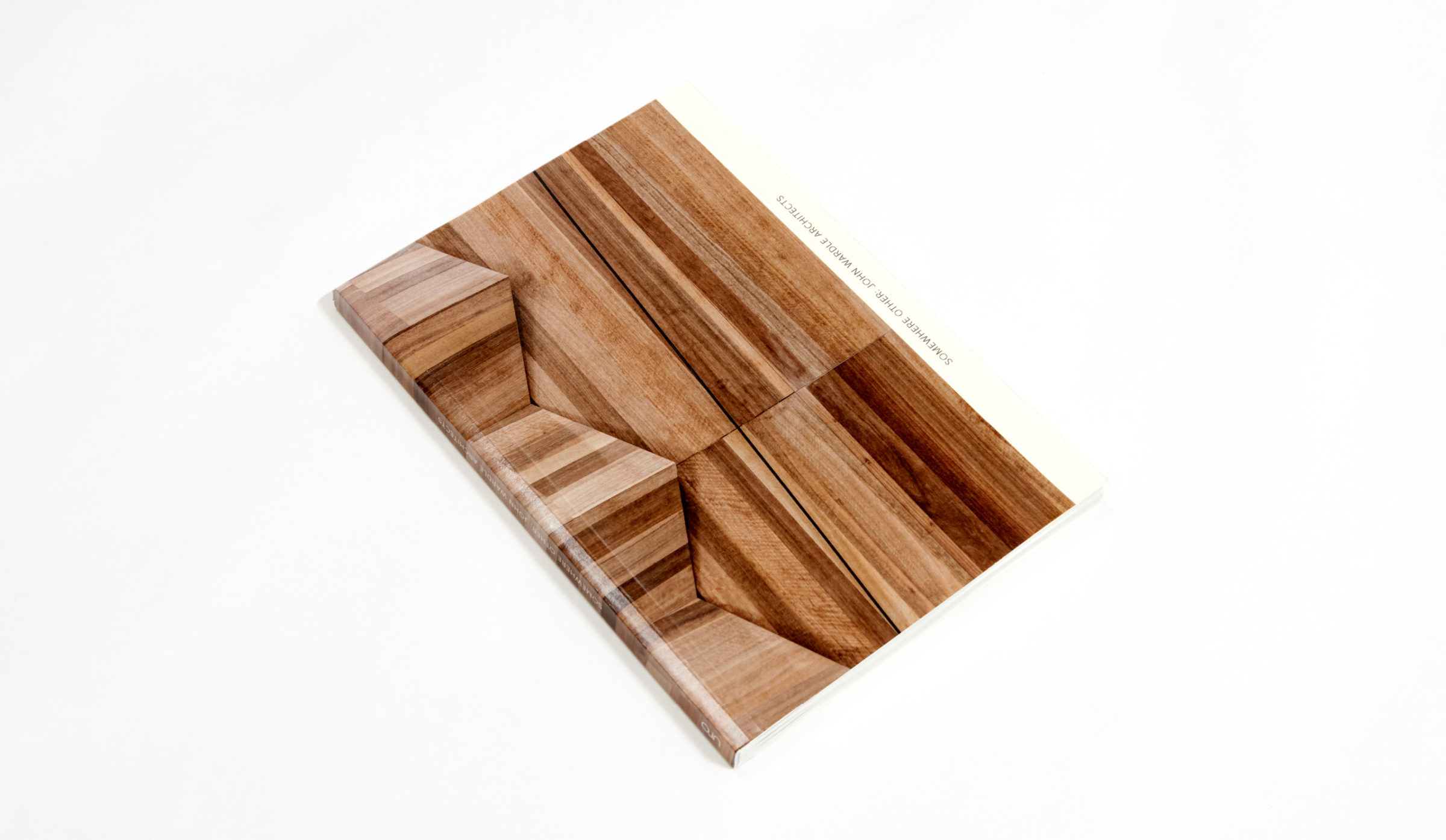 'Somewhere Other' with John Wardle, John Wardle Architects
Insights
|

13 11 2018
Eminent architect John Wardle, a key contributor to Volume 2 of The Place Economy (due to be launched in March 2019), on insights from his new book 'Somewhere Other', the importance of good placemaking, and
his hopes for the
evolution of
our cities.
John, congratulations on the publication of your new book 'Somewhere Other'. You say the book is a reflection of the ideas and design philosophy of John Wardle Architects; can you tell us what those central ideas and philosophies are and how they manifest in your work?
The most defining aspect of our approach is that we aren't singular in our philosophical position. This way of thinking transcends project work and specific assignments. The best way I can describe it is as a broad philosophy informed by strong narratives. These narratives, which may draw on history, technology, the landscape or other influences, emerge from research and thinking about a project brief. They provide a compelling way to evoke the experiential qualities of a place and bring to life the ambitions of those who conceived the project.
The book coincides with your installation at the Arsenale Exhibition for the 2018 Biennale Architettura, Venice. What led you to become involved in this project?
We received a letter out of the blue in October last year inviting us to provide a submission. This was a rare privilege for an Australian firm. It offered a remarkable opportunity to show our processes and ideas in a very rarefied setting on the other side of the world. That idea became our theme for Somewhere Other; the premise that you look through a portal from Venice to 'somewhere other', which in this case was Australia.
We worked with artists, including Natasha Johns-Messenger and two young film makers Coco and Maximillian, and what emerged through the creative process was less architectural and more of an installation. In my mind it's like a camera with the cover removed to reveal its working parts – an instrument with a long lens that focusses back towards Australia. People would engage with it and experience an aspect of our life, landscape and work in Australia.
How do you create a sense of place with an installation like this, appealing to visitors, drawing them in?
It had to be demanding and audacious in order to invite curiosity. It had to attract people immediately with a strong sensory projection. It also needed an air of mystery. In some ways it was an unusual piece for an architectural firm to create because it wasn't a model, nor did it read like a single piece of architecture; it was an entity all of its own.
It created not so much a place but an immersive experience. Casual observers could watch people using the installation or engage with it themselves. For me, the best installations in the public realm provide a range of experiences, both collective and intimate, and we tried to integrate both into the installation. On one level it's very social because it's such a publicly activating experience. But part of the installation comprises a Venetian mask which you look through to watch a video projection. This offers a more solitary or intimate experience.
In the next volume of The Place Economy you provide a very personal case study on the evolution of your studio in the City of Yarra. You talk a lot about collaboration and celebrating fellow artists and craftspeople. Do those themes link to 'Somewhere Other' as well?
The perception of architecture is of a practice built around a solitary author, but JWA has never been like that. I believe there's alchemy in bringing different ideas, skills and ways of thinking together. And, as good and powerful as architecture can be, inviting artists into the creative process brings a further level of abstraction and advances the narrative. It's a great position of privilege to work with all these incredible craftspeople, and to encourage them to think unconventionally to create something wonderful.
We have to ask you about placemaking. What does it mean to you? Why does it need to be talked about?
In a congested world with ever-increasing density, placemaking often becomes a lesser priority than new infrastructure and environmental initiatives. But I staunchly advocate for the consideration of the humanistic and the experiential qualities of place. I think the definition of placemaking, and why it is relevant to creating great places, needs to be publicly debated.
Good placemaking, for me, is about environmental values and the idea that public areas should reflect a community's greater vision. In history we've seen how the creation of remarkable public places can define cities, but without visionaries in government or development to champion this approach opportunities are constantly missed.
How do you think architecture contributes to social diversity, street activation and the life of a city?
Sadly, there is no clear formula for this – this is one of the greatest challenges in placemaking. There must be strong government directives and planning for public space in our cities but there is no standard recipe for what makes spaces operate well. Sometimes the smallest spaces are designed cleverly to engage people and inexplicably they work. Conversely you can have a massive space that fails because it just doesn't have the right elements. It's a question of the right design professionals being involved and empowered to do their best work.
Our best lesson is to observe from history, everything from materials and proportions to texture – and how each of these elements combine to create a successful place.
Diversity and variance can also be strengths, but only when they are underpinned by an understanding and appreciation of the complexity of spatial diversity: how spaces work and their histories. Get this right and spaces will support social diversity and the city's operating life.
What are your hopes for the future evolution of our cities and built environment?
Stronger leadership from Government and Government agencies that are better informed. For too long developers and planning regulations have led to the creation of buildings that give little back to the city. Instead, we need decision makers to drive a more considered and generous programme for the creation of infrastructure that will enable our cities to prosper and contend with growing populations.
I hope the heritage and fabric of our cities continues to be valued highly and retained, but at the same time I want government, developers and architects to be confident they can build contemporary structures that will create empathetic relationships between the old and new fabric of a city. So, basically, limit the demolition of old buildings but also allow the creation of new buildings with sensitive interfaces around them.
I also think that the perimeter, the periphery of green space that surrounds a city has been sadly reduced by successive governments. There is a real loss when the outer rim of a city is not well defined or lost to sprawling housing developments built on arable land. You lose a sense of arrival and departure and the city itself is diminished when these boundaries are compromised.
Purchase a copy of 'Somewhere Other' by John Wardle Architects here. 
This Building Likes Me by John Wardle Architects can also be purchased from thisbuildinglikesme.com.
You Might Be Interested In: