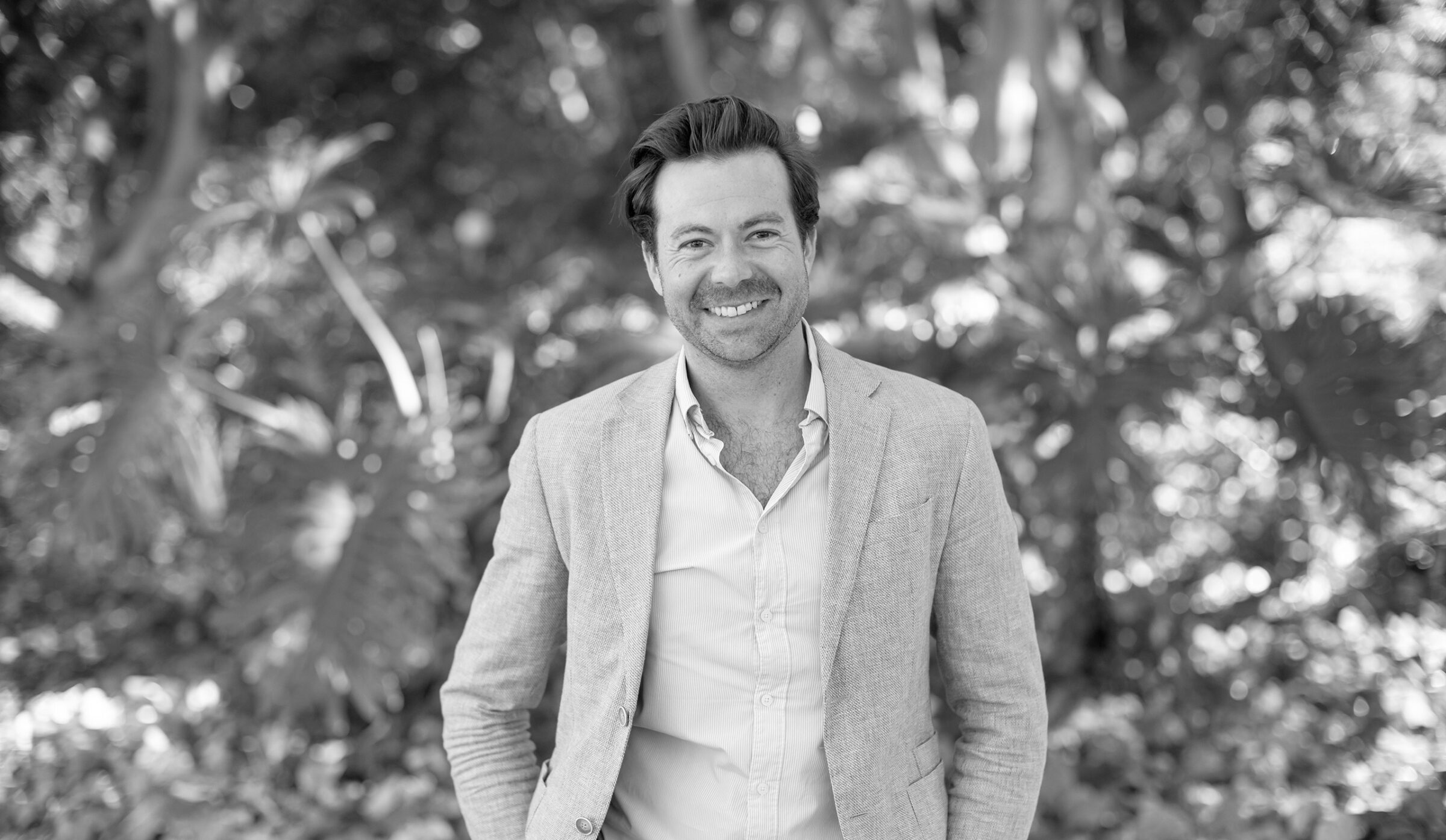 Creating compelling places with Tom Oliver Payne, Place Strategy Director

News
|

8 09 2021
Our new Place Strategy Director, Tom Oliver Payne has worked on projects all over the world, from London to Oman. When he's not busy working he writes for online and print publications on Place and architecture and has lectured on Place Making and Cultural Cities. We caught up with him for five minutes to chat about his passion for placemaking, the importance of creating places for people and why he loves waterfronts.
Tom, can you tell us a bit about your professional background and what you were doing before you joined the Hoyne team?
Essentially, I'm fascinated by cities and how people interact with places.
I've worked in urban planning and place making, but I also love to photograph and write about cities. Before I joined Hoyne I worked at Hatch RobertsDay as a Senior Urban Planner and Place Strategist, leading east coast Place team. I really love working with diverse project teams that include designers, architects and development managers because this has helped me understand how a holistic approach is vital to good placemaking.
What are your favourite precincts or places in the world and why?
I really love waterfronts, and I have spent a lot of time in the Islands Brygge precinct in Copenhagen. Every time I've visited I've sat and watched an incredible spectrum of activity: on a sunny summer's day it's not unusual to see people skateboarding, drinking, eating, swimming, or working on their laptops. But this isn't some happy accident – Islands Brygge has been carefully planned and designed to create a range of destinations and experiences for local residents, workers, and those who visiting from elsewhere.
Another favourite place of mine is Broadway Market in London's east end. This isn't newly developed, but is an old place that offers amazing clues as to how to design, curate and manage retail streets. The surrounding high density residential buildings provide the population density for a constant excitement of activity below, but are set back from street just enough to allow for sunlight to penetrate its spaces (well as much sunlight as the UK can offer!). Broadway's fine-grained shop frontages form a walkable strip with a load of excitement at the pedestrian eye-level. And at the weekend it closes to cars to become a fresh food market, anchored by beautiful pubs at each end. Pre-war neighbourhoods like this can offer great lessons in place making.
Can you tell us about your work on the regeneration of London's Camden Lock Market?
Camden Town in North London attracts millions of visitors each year. But the Market became a bit of victim of its own success and thanks to overcrowding it lost market share to other London destinations. So it's owner purchased some surrounding sites so the site could be reconfigured.
We selected and worked with a local firm of architects with a reputation for carefully crafted buildings in historic areas. The work itself involved redesigning public spaces to open them up to the canal edge, creating a new music venue and cantilevered restaurant, and adding around 10,000m2 of shops, restaurant and workspace.
At the time, anti-gentrification protests were dominating the news and campaign groups had managed to halt a few major developments. This project was also in the firing line -which made community consultation particularly tense. Getting our messaging right was crucial to gaining support.
The final design really enhances Camden's existing identity. It reveals the hidden heritage of the site and creates new trading and performance spaces. This adds to the theatre of the neighbourhood, and elevates Camden as one of London's most unique and exciting places to spend time.
What most inspires you about the work you do?
Ultimately I'm inspired by people. I love collaborating to develop ideas and aim for the best outcome, but I'm motivated by the 'end user' – the people who we are ultimately creating places for. Urban development projects will last for hundreds of years and we should be creating places that future generations will love.
You Might Be Interested In: